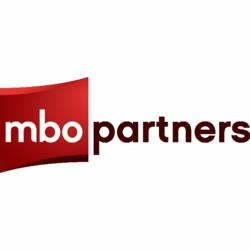 Herndon, VA (PRWEB) November 13, 2012
MBO Partners, the leader in the $250-billion and growing independent consulting sector in America, today unveiled The Independent's Guide, a rich online library of resource guides, articles, templates and downloadable tools to help professionals plan, launch, succeed and grow their independent consultancy career.
"It's about time our country's pioneering independent professionals got the support they deserve," says Gene Zaino, MBO Partners' President & CEO. "Happy, satisfied and productive – they are the silver lining in the jobs picture, and represent the future of how Americans will work. With the right educational content at their fingertips, they can more easily create and sustain thriving solo careers."
Across the workforce generations, professionals ranging from experienced Boomers to new Millennial workers are opting to take charge of their career and pursue the path of independent work. In fact, since 2011, the independent workforce has grown from 16 million to more than 16.9 million and is expected to grow to 23 million strong within the next five years. 7 in 10 of America's independent workers are knowledge workers, and 1 in 12 independent professionals will go on to build a bigger independent business and hire others. Yet, this growing contingent of workers who add one trillion dollars to the U.S. economy have, until now, largely been left to find their own way as they navigate the journey from traditional employment to independence.
"We listened to America's independent workers and discovered a need for an authoritative guide," says Aassia Haq, Chief Marketing Officer for MBO Partners. "MBO's goal is to build the most comprehensive library of information and resources for those individuals and companies who see that the future lies in independent work arrangements."
Available resources within the intuitive multi-media online interface include videos, articles, checklists, and learning guides, as well as downloadable tools such as sample contracts and checklists to help independent contractors, consultants, freelancers and small consulting firms succeed in every phase of their career.
To view the full Guide today, visit http://www.mbopartners.com/independents-guide.
About MBO Partners
For more than 25 years, MBO Partners has led the $250 billion-and-growing independent consulting sector in America. Our services make it easy for independent consultants and their clients to do business. For independent consultants, MBO Partners manages their entire business infrastructure. Our platform includes a proprietary process to handle contract administration, business insurances, health and retirement benefits, expense management, tax withholding, and more. We couple this with the benefits of direct vendor access into enterprises and the "white glove" attention of a dedicated business manager for every consultant. For organizations that use contract talent, the MBO Enterprise Solutions team provides a complete independent contractor aggregation and engagement offering, including compliance and payment solutions for 1099s, sole proprietors and micro-businesses. To learn more, visit: http://www.mbopartners.com.