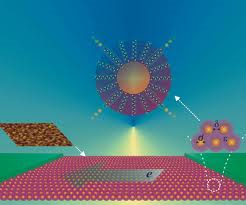 Materials & Organics Chemistry @ ScienceIndex.com
Mannheim, Germany (PRWEB) November 13, 2012
ScienceIndex.com is a Materials and Organics Chemistry Sciences Social Network established in 1998 to index the very latest news, headlines, references and resources from science journals, books and websites worldwide. The site covers news in all fields of biology, business, chemistry, engineering, geography, health, mathematics and society. In the field of Chemistry Sciences, the site has now included the two new categories Materials and Organics Chemistry. While the Materials Chemistry section covers characteristics and uses of the various materials, the Organics Chemistry section covers the chemistry of carbon compounds.
ScienceIndex.com's Chemistry Sciences and Technologies Category covers the composition, structure, properties, and reactions of substances. Its seven sections include Biochemistry, Food, Inorganics, Materials, Organics, Physics and Toxicology. Users can receive alerts for newly published content in this category by subscribing to ScienceIndex.com's Chemistry Sciences and Technologies Category RSS feed.
ScienceIndex.com's Materials Chemistry Section covers characteristics and uses of the various materials. It currently contains 93,000 articles derived from 290 scientific journals. The latest articles in this category are also available through a Materials Chemistry Section RSS feed. One of the latest additions to this section covers copper substitution and noise reduction in brake pads. The use of graphite powder has the main goal of solid state lubrication and friction coefficient stabilization. The authors' results of their work on resin bonded brake pads with focus on noise performance and heat dissipation clearly indicate that both noise performance and thermal conductivity are strongly affected by the type of graphite. The section also features an innovative technique for growing the silicon carbide-on-insulator (SiCOI) structure by utilizing polycrystalline single layer graphene (SLG) as a buffer layer. Another article highlights the real time tracking techniques for monitoring the movement of nanomaterials such as carbon nanotubes (CNTs), quantum dots (QDs), metal clusters, upconver-sional nanomaterials, and polystyrene (PS) nanoparticles etc. in live cells. Significant advances in fluorescence microscopy techniques with high temporal and spatial resolution allow single nanoparticles to label biomolecules, ions, and microstructures in live cells, which will address many fundamental questions in cell biology.
ScienceIndex.com's Organics Chemistry Section covers the chemistry of carbon compounds. It currently contains 10,000 articles derived from 70 scientific journals. The latest articles in this section are also available through an Organics Chemistry Section RSS feed. One recently included article in this section demonstrates that the presence of proline 12 facilitates multiple binding modes for palmitate to barley lipid transfer protein. Simulations of two variants of barley LTP show that Pro 12 is required for persistent palmitate binding in the lipid transfer protein cavity. The authors' work identifies key MD simulation approaches for characterizing the details of protein-ligand interactions in complexes where NMR data provide insufficient restraints. Another article covers cell-permeable, small-molecule activators of the insulin-degrading enzyme IDE. The authors of this study identified seven small molecules that stimulate rat IDE activity in vitro and their results suggest that IDE activators function in the context of specific enzyme-substrate pairs, indicating that the choice of substrate must be considered in addition to target validation in IDE activator screens.
The Sciences Social Network currently contains over 1.90 million posts distributed among its' 75 categories. 82,000 users monitor 13,500 journals publishing within the scope of the site. Since new science content is discovered in real-time, the delay between original publication and appearance at ScienceIndex.com is no more than two days. The site provides an advanced search feature which suggests up to ten closely related articles for a search and every displayed post.