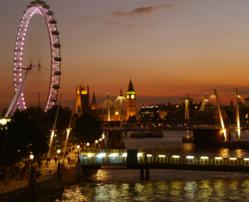 2013 looks to be a 'year of wonders' for anyone coming to London: with new shows, new attractions and its hotels recently benefiting from an Olympic make-over!
London, UK (PRWEB UK) 14 November 2012
Theatrebreaks.co.uk has announced the launch of its 2013 breaks. The year promises to be a bumper year for London breaks with a wide variety of new shows already proving a hit with London theatregoers. From adaptations of books, albums and movies and with bookings already being taken for breaks throughout the year, all we need now is an original musical!
Of course, leading the way are a series of new juke box musicals, the genre is often criticised but widely enjoyed. The Spice Girls juggernaut continues with 'Viva Forever!' and will open at the end of 2012 meanwhile 'The Bodyguard', based on the hit movie and showcasing the hits of Whitney Houston, is also booking well, with breaks starting at just £71 per person it is already proving a hit with fans and theatregoers alike.
Another stage adaptation coming to London is the Tony award winning 'Once', the film of an Irish busker and a young Czech mother meet through a shared love of music.
"Once represents one of several Broadway shows looking to come to London in 2013" says Simon Harding the owner of web-based travel company theatrebreaks.co.uk, "with 'The Book of Mormon' from the creators of South Park probably winning the award of most original musical and the Broadway production of 'A Chorus Line' both already booking for next year".
Finally, following the success of 'Matilda', Roald Dahl's 'Charlie and the Chocolate Factory' will also come to London, just in time for the summer holidays!
The UK-based London theatre breaks specialist also offers a range of central London hotel accommodation and even though there are over 100 three, four and five star hotels available online, other hotels can be included for those with specific requirements.
Optional rail travel is now available online with ticket prices representing discounts of up to 40% on equivalent public prices making it one of the more popular add-ons which include the London attractions, tours, the Oyster travel card and Thames river cruises.
About Theatrebreaks.co.uk:
Theatrebreaks.co.uk is part of a suite of sites that offer destination unique highlights as part of city breaks around the UK and Europe owned by St Albans Travel Service. The company has been promoting London theatre for over 60 years: previous initiatives including Theatre Rail Club, Entertainment Express and Good To See.
Other packages include breaks in Edinburgh, Stratford-Upon-Avon, Paris and Vienna as well as concert and art -based breaks around London and breaks with a royal theme around the country.
For telephone bookings call +44 (0)1904 420452
For further information on Theatrebreaks.co.uk please contact:
Simon Harding
Good To See Theatre Breaks
Bedford Road,
Bidwell, UK
LU5 6JP
(0203) 2871808
http://www.theatrebreaks.co.uk