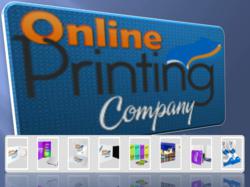 "Mass-produced greeting cards are now less popular because what used to be written on them is now posted on a facebook wall or in an email. The Internet has made it possible for more instant communication than the traditional mass-produced greeting card."
Adelaide, South Australia (PRWEB UK) 22 November 2012
Hallmark Cards Inc., the top card maker in the United States, recently announced that it will close one of its plants, which produces one-third of its greeting cards. In addition, it plans to consolidate operations and cut 300 jobs.
Binh An Nguyen, Owner of Online Printing Company, comments on this news.
"Mass-produced greeting cards are now less popular because what used to be written on them is now posted on a facebook wall or in an email. The Internet has made it possible for more instant communication than the traditional mass-produced greeting card," said Mr. Nguyen.
Hallmark estimates that the number of greeting cards sold in the United States has decreased from 6 billion to 5 billion annually.
The United States Postal Service conducted a study and found that correspondence mail has fallen 24 per cent between 2002 and 2010. The study attributed the decline to changing demographics and new technologies that younger people have adopted.
Nevertheless, despite newer and more rapid communication methods made available through digital technology, correspondence mail is not entirely dead. Although people tend to buy less greeting cards, many still send mail to the people that they are closest to. However, they generally opt for more personalised cards and correspondence to send to their loved ones.
American Greetings, a rival of Hallmark Cards Inc., is using this trend to its advantage by allowing customers to design their own cards online. They have expanded their employee base as a result, adding 125 workers to one of its plants.
Aside from creating their own cards online, people are also turning to paper stores and printing companies to design their own cards.
"The overall decline in sending and receiving physical mail actually makes sending it more powerful for relationship building. Imagine what it's like to be a client or friend receiving a thoughtful note on a tastefully designed card when they've been bombarded by emails and social media messages all day long," said Binh An Nguyen. "It's going to feel like a breath of fresh air. Precisely because it's becoming rarer, it's become more powerful to send these personalised notes and cards."
About Online Printing Company
Online Printing Company houses a team of experts who thrives on finding new ways to produce the best products. Their team of talented professionals can turn customers' prints into memorable pieces of artwork. What's more, their ability to deliver on their promise has given them a track record for excellent performance and the continued patronage of clients throughout the years. Online Printing Company can create business cards, magnets, brochures, and presentation folders for individuals or businesses.
Order prints from Online Printing Company at http://onlineprintingcompany.com.au/.