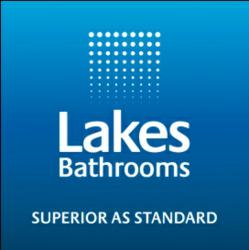 London, United Kingdom (PRWEB) November 12, 2012
"Crafted to detail and comfort, the range of Lakes shower enclosures offer intimate and serene showering experience, and they have been one of the favourites among lovers of style, grandeur and minimalism in their bathrooms", elatedly expressed by Mr. Mo of QS Supplies when asked about their opinion and reviews about the brand's new range of shower enclosures.
He further added saying that the Lakes shower enclosures are immensely classic in look, lucid in performance and amply unobtrusive in nature, which makes the entire range class apart, in the league. Surmounting all rhetorics and stories of banal and trite ones conventionally built, Lakes have crafted spellbinding and prolifically functional enclosures to benefit to all those who prefer comfort and exquisite bathroom merchandises.
Lakes have been a leading bathroom products manufacturer and acclaimed for their exclusive range of shower enclosures, doors, bath screens and accessories since their inception. They have garnered trust and predilection of countless people for their brand. They have specialised in manufacturing exquisite enclosures that offer the ultimate luxury and satisfaction when it comes to usage and functionality, along with secured longevity, for which Lakes have been globally known, he exclaimed with a grin of content.
The range includes varied collections such as Coastlines, Classic and Italia. Coastlines collection comprises walk-in showers and shower trays, whereas Classic includes shower enclosures that are fully framed, semi-frameless, side panels and in-line panels, bath screens and shower trays. The Italia collection includes semi-frameless pivot doors, Modula series of walk-in enclosures, E-lite series of frameless hinged & S-lite series of sliding doors and shower trays, to make the range wholesome and complete.
QS Supplies endorsed the brand for its quality and excellence of functionality and endurance, and they give full credit to the creators for conceptualising diversity in the series, saying every product in every collection has been exclusively crafted to meet diverse and varied choices and preferences of their customers. Therefore, QS Supplies' further allusion was that it's Lakes' ingenious traits for having superseded the conventional brands; they have been creatively dextrous, with such contemporary and exquisite shower enclosures and having them priced economically.