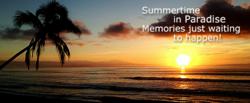 Immersing yourself fully into your Yoga without the distractions of your daily life is a truly life-changing experience.
New York City, NY (PRWEB) November 13, 2012
Master Teachers Joschi Schwarz and Monika Werner, owners of Joschi Yoga Institute in New York City, teamed up with Aaron Star, founder of Blue Osa Yoga Sanctuary & Spa in Costa Rica, to offer their reputable Yoga Teacher Training Program in paradise in August 2013. The 200-Hour Tropical Yoga Teacher Training Immersion covers exactly the same curriculum as Joschi Yoga's NYC Programs and the same experienced teaching team will be on-site to expertly guide students through the incredible journey of becoming a Yoga Teacher.
The most diverse Yoga School in the U.S. has welcomed students from more than 52 countries and is known to skillfully and compassionately teach the proper foundation needed to be a great, creative and knowledgeable teacher. The program is suitable for aspiring teachers as well as for students who want to deepen their practice and gain valuable knowledge that will support their yoga practice on and off the mat.
The program starts with the arrival at the tropical paradise. Blue Osa offers peace and tranquility in a magical setting and is dedicated not only to the comfort and peace of mind of its visitors, but to the wellness and vitality of its customers' entire being. The perfect place to unplug and immerse yourself into a Yoga Teacher Training while creating a space to restore and renew.
Joschi Yoga Institute's Tropical Teacher Training Immersion is the perfect opportunity to be in the flow of life and make life-long connections while earning a Yoga Teacher Certification at the same time.
Joschi Yoga Institute Tropical Teacher Training
August 03 - 24, 2013 at Blue Osa, Costa Rica
About Joschi Yoga Institute
Internationally Accredited Yoga Alliance Registered School
Joschi Yoga Institute's programs are for anyone interested in starting a new career and looking for personal growth. Joschi and Monika create a warm and non-judgmental community for their students attending from all around the world with widely varying backgrounds. Surrounded by an amazing energetic community that often leads to life-long friends, students immerse themselves into their Yoga Teacher Training and dive deep into their yoga.
Joschi Yoga Institute's Yoga Teacher Training Program gives students all the skills, knowledge, experience and confidence needed to be a great, creative and compassionate teacher. All aspects of yoga are covered and students develop skills in the fundamentals and methodology of teaching.
Upon graduation students are equipped to teach the most popular forms of yoga - Hatha & Vinyasa Yoga.
Nowadays the possibilities of teaching yoga are endless. Joschi Yoga Institute's graduates can be found all over the world and of course NYC in studios, gyms, spas, schools, hospitals, corporate settings, homeless shelters and even prison. Some even fulfill their dream of opening their own yoga studio, others bring the benefits of yoga to the world as part of a TV show. Joschi Yoga Institute has connection to teachers in 52 countries and will happily connect you in any way possible.