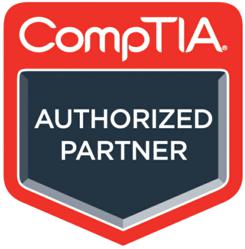 Largo, FL (PRWEB) November 12, 2012
With the ever-increasing pace of technology and the need to stay abreast of all the changes, IT professionals are more stressed than ever when it comes to finding time to advance their knowledge. For technicians who move from multiple jobs and locations, audios help them take advantage of down time.
Audio learning can help not only fill in dead time, it can save time for the professional working to advance his career. Using audios during drive time allows the tech to use his spare time after work for more pleasurable pursuits.
ExamForce's audio preparation for the CompTIA Network+ N10-005 covers all five domains for the exam, ensuring the most complete study material available for the busy professional. Network+ N10-005 Objectives included in this course are Network Concepts, Network Installation and Configuration, Network Media and Topologies, Network Management and Network Security.
About CompTIA
CompTIA is the voice of the world's information technology (IT) industry. As a non-profit trade association advancing the global interests of IT professionals and companies, CompTIA is the recognized authority for IT education and credentials and the primary advocate for IT businesses and workers on a national and international scale. Through its foundation, CompTIA also enables disadvantaged populations to gain the skills they need for employment in the IT industry. CompTIA's vision of the IT landscape is informed by more than 25 years of global perspective and more than 2,700 members and 1,000 business partners that span the entire IT channel. For more information, visit http://www.comptia.org or follow CompTIA on Twitter at http://www.twitter.com/comptia.
About ExamForce
A division of LearnForce Partners LLC, ExamForce was founded in 1999 to assist individuals and organizations with preparing for and passing IT certification exams. Since our inception, our industry recognized materials have assisted countless people in growing their knowledge and advancing their careers. ExamForce develops and sells training and practice exam software, audio preparation programs, study guides and flash cards for the Information Technology, Financial and Trade marketplaces.