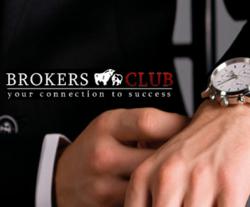 Brokersclub brings style and high quality service
Shenzhen, China (PRWEB UK) 13 November 2012
Good news for Brokersclub as it is announced they are nominated to receive an award for 'Best International Broker' this November at the coveted CIOTE China International On-line Trading Exhibition.
Brokersclub Group has prided itself on international and bi-lingual accessibility for traders and money managers across the globe. Having received award recognition for their hard work Brokersclub AG has been taking strides to gain market share in the Asian markets.
Leroy Lawrence, CEO of Brokersclub Ltd commented, "We are very pleased to be recognised for our achievements and superior service quality. Our clients enjoy a prestige lifestyle that they expect to have emulated in our services. It is a very exciting time to be present in Asia and we plan to be an influential part of the financial changes that are coming."
The award presentation held at the Sheraton Shenzhen Futian Hotel on the 24th of November will host many of the leading financial institutions that are prominent in Asia. Brokersclub will be giving a talk regarding the benefits of partnership and cross-border cooperation in finance.
Over the past 12 months Brokersclub has invested heavily in offering the best up-to-date and reliable on-line trading platform. Ensuring customer confidence amidst much market volatility linked to both political change and the Euro-zone crisis has been gratified with our feature rich platform.
Described as the upper class Forex and CFD provider, Brokersclub brings style and high quality service to a market place that has needed such unsurpassed honesty and reliability.