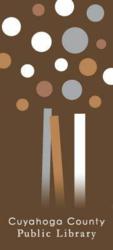 Parma, Ohio (PRWEB) November 14, 2012
For the fourth consecutive year (2009, 2010, 2011, 2012), Cuyahoga County Public Library (CCPL) has been named one of America's Star Libraries, earning a five-star rating in Library Journal's 2012 Index of Public Library Service (LJ Index). Library Journal is the oldest and most respected publication covering the field of library service, with more than 100,000 readers.
The 2012 LJ Index rated 7,570 American public libraries using 2010 data provided by the Institute for Museum and Library Services. Rating scores are based on four per capita output measures: circulation, visits, program attendance and public computer use. In its budget category, CCPL received the publication's highest overall score (1,654) and lead the nation in three of the LJ Index's four per capita measures: circulation, visits and program attendance. CCPL ranked second in the nation in per capita public computer use in its category.
The 2012 edition of the LJ Index marks the third consecutive year CCPL has achieved the nation's highest score among libraries in its budget category. Notably, CCPL's per capita circulation of 35.9 items was significantly higher than other library systems in its category.
"It's extremely gratifying to have received Library Journal's five-star rating for the fourth consecutive year," said CCPL Executive Director Sari Feldman. "In many ways it's an affirmation of the work of our Board of Trustees, staff, Foundation and Friends of the Library groups to ensure Cuyahoga County residents have access to world class library service. I think these ratings clearly demonstrate the continued relevance of public libraries and the tremendous support we receive from our customers."
For more information about the LJ Index, visit http://www.libraryjournal.com.
About Cuyahoga County Public Library
Cuyahoga County Public Library ranks as one of the nation's very best public library systems and has the highest per capita circulation. The Library's mission is to be at the center of community life by providing an environment where reading, lifelong learning and civic engagement thrive. For further information, visit http://www.cuyahogalibrary.org.