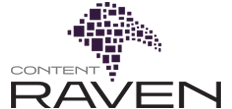 Marlborough, MA (PRWEB) November 13, 2012
Content Raven, a content security company that helps enterprises achieve greater control over their intellectual property as it is being shared externally, today announced that it has formed a strategic partnership with Pavilion Print Management, a U.K.-based information management company that serves enterprises throughout the EMEA region. The reseller agreement with Pavilion will enable Content Raven to expand its reach into new markets with its award-winning content control technology.
Securing valuable content when it is shared outside the enterprise has become a tremendous headache for organizations worldwide. With Content Raven's unique cloud-based content control and analytics solution, companies can fully control who sees their intellectual property and how. Equally important, they can view detailed analytics reports that track just how that content is being used, including the device it is viewed on, the geographic location of viewers, the frequency of views, duration of each view, and more.
The combination of Pavilion's information management services and Content Raven's control solution provides a compelling value proposition for organizations seeking to manage and protect their valuable content assets. Pavilion began using the application to protect the corporate training videos it develops and distributes for EMC Corp., one of several companies that Content Raven assists with safeguarding its proprietary training materials from duplication or unapproved sharing. The reseller agreement is a natural extension of the companies' existing relationship, reflecting Pavilion's confidence in Content Raven's ability to protect sensitive information.
"We considered other solutions but chose Content Raven for its ease of deployment and compatibility with Apple devices, which an increasing number of our clients use," said David Platt, director with Pavilion. "Content Raven's seamless integration and ability to be deployed without a cumbersome download are compelling benefits, as many of our clients are large multi-national corporations with complex firewalls. Content Raven also provides more robust analytics than any other solution on the market."
Content Raven's solution enables companies to reduce the risk of data exposures and eliminate revenue loss associated with unauthorized access to sensitive and valuable corporate information. Users push controlled content from where they want, to whom they want, making Content Raven the first solution to effectively empower organizations with total authority and ownership of their critical intellectual property – no matter what content type it is, where it goes, or what device it is consumed on.
"We're delighted to grow our relationship with Pavilion and expand Content Raven's footprint in the U.K., enabling us to bring our solution to enterprises, small businesses and even individual users overseas," said Ron Matros, CEO of Content Raven. "A content security solution that is simple to use and supports all content formats and technology platforms is critical for the types of customers that Pavilion serves. We look forward to working with them to meet their clients' needs."
About Content Raven
Content Raven empowers enterprises of all sizes to control intellectual property and other valuable content as it is shared externally. The company provides content distribution and control through the cloud, with usage analytics, to mobile and other devices focused on rich media. Content Raven's end-to-end content control and analytics solution enables users to securely and easily share and track rich media, video, and other critical documents without risk of loss or abuse. Easy to use, with no software installation required, Content Raven is the first and only cloud-based content control solution that supports multiple devices, including mobile, and any type of content format. Companies around the world, including EMC, Gryphon Networks, and Waters, use Content Raven to control how their outbound content is consumed and managed. Content Raven is headquartered in Marlborough, MA.