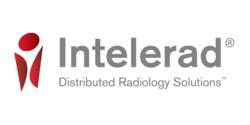 Burlington, Mass., and Denver, Co. (PRWEB) November 13, 2012
Today, Nuance Communications, Inc. and Intelerad Medical Systems™ announced a reseller agreement by which Intelerad® will now offer the benefits of Nuance's proven voice-enabled radiology offering, Powerscribe 360 | Reporting, alongside their medical imaging solutions. According to recent findings, incorporating speech recognition into a radiologists' workflow is a new service benchmark that can significantly decrease report turnaround times and improve services to referring physicians.
Community hospitals and imaging centers face the same pressures as large hospitals for fast, efficient and accurate reporting of patient results, but with more limited IT resources. Nuance's voice-enabled radiology reporting helps address these industry challenges by creating higher-quality documentation and exam interpretations, while improving report turnaround times. This reseller partnership will enable Intelerad's more than 1,000 imaging center and community hospital customer sites to deploy speech recognition in an effort to establish best practices for reading and reporting patient imaging results.
"Nuance is the market leader in voice-enabled radiology reporting," said Randall Oka, chief executive officer, Intelerad. "This partnership will benefit imaging centers and community hospitals by identifying ways to streamline workflow and improve productivity. We're excited about the competitive advantage this partnership presents for our customers."
Through this partnership, Intelerad customers can now take advantage of the same speech technology that is already used to create nearly half of all radiology exams in the U.S. By leveraging Nuance's PowerScribe 360 platform together with Intelerad's solutions, radiologists can take a smarter, faster approach to reporting. Intelerad's solutions include the #1 ranked ambulatory PACS by KLAS five years in a row – IntelePACS®, InteleRIS™, InteleOne® and the recently launched Flow™ Enterprise Diagnostics Solution.
"Today, radiologists face unprecedented scrutiny and competition so technology is often times a factor that differentiates practices," said Janet Dillione, executive vice president and general manager, Nuance Healthcare. "We are excited to partner with Intelerad because of the important role it plays in the medical imaging market. Together, we'll build upon our shared commitment to arm radiologists with the tools they need to adjust to changing workplace dynamics."
To learn more about Nuance's voice-enabled radiology reporting platform, please visit: http://www.nuance.com/products/powerscribe360/index.htm
Nuance Healthcare
Nuance Healthcare, a division of Nuance Communications, is the market leader in creating clinical understanding solutions that drive smart, efficient decisions across healthcare. As the largest clinical documentation provider in the U.S., Nuance provides solutions and services that improve the entire clinical documentation process — from the capture of the complete patient record to clinical documentation improvement, coding, compliance and appropriate reimbursement. More than 450,000 physicians and 10,000 healthcare facilities worldwide leverage Nuance's award-winning, voice-enabled clinical documentation and analytics solutions to support the physician in any clinical workflow and on any device. For more information, visit http://www.nuance.com/for-healthcare/index.htm.
Connect with Nuance Healthcare on Social Media:
For the Health of IT blog – http://www.nuancehealthcareblog.com
Twitter – https://twitter.com/NuanceHealth
Intelerad Medical Systems, Inc.
Intelerad Medical Systems is a leader in distributed radiology, specializing in RIS, PACS and workflow solutions for healthcare organizations. Intelerad solutions increase productivity and streamline workflow by overcoming technical barriers in distributed and complex environments. Highly scalable, flexible and robust, Intelerad's solutions offer high performance and industry leading customer service and support. Intelerad solutions like KLAS category leader IntelePACS® and Frost & Sullivan Healthcare Innovation Award recipient InteleOne® are used in more than 1,000 sites across North America, Oceania and the United Kingdom. For more information, visit http://www.intelerad.com.
Connect with Intelerad on Social Media:
Intelerad Insider blog: http://intelerad-insider.com/
Twitter: https://twitter.com/intelerad
CONTACT INFORMATION:
Nuance Communications, Inc.
Media Relations: Katherine McGraw – katherine(dot)mcgraw(at)nuance(dot)com – (781) 565-4886
Intelerad Medical Systems, Inc.
Media Relations: Helene Gey – helene(dot)gey(at)intelerad(dot)com – (514) 931-6222, ext. 7424