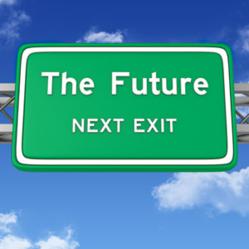 It wouldn't hurt politicians to consult psychic advisors who are in touch with intuition and the collective consciousness, instead of statistics and wishful thinking.
Langhorne, PA (PRWEB) November 13, 2012
Before the elections, we wanted to know who would win. Now we want to know: Who predicted who would win correctly?
Some pollsters did better than others. The poll aggregators did extremely well. But there's another group that deserves credit for getting it right: Psychics.
In mid-October, a survey of 172 online psychics from Psychic Source, the most respected psychic service since 1989, showed 71.5% of psychics predicting an Obama victory.
That was more confidence in the now proven outcome than most polls were showing at the time. Moreover, only 29% of the psychics predicted that Republicans would win a majority in the Senate – another impressive demonstration of psychic acumen.
"If the Republicans had listened to psychics, they might not have been so shocked," said Sadie, a psychic who participated in the pre-election survey. "They might even have been able to achieve different results if they had been guided by intuition and psychic insights instead of wishful thinking," she added.
So will psychics be joining the swelling ranks of advisors and predictors in future political campaigns?
"It wouldn't hurt politicians to get to a perspective from outside their political bubbles, especially a perspective coming from feeling and intuition, not just statistics and calculations," said Maryanne Fiedler, Marketing Director for Psychic Source. "Everyone can benefit from the advice and guidance of those who are in tune with deep truths, with what's going on beneath the surface – even politicians!"
Given the shock and disappointment in some quarters after the elections, maybe we should say: Especially politicians!
*****
About Psychic Source:
Founded in 1989, Psychic Source is the nation's oldest and most respected psychic service. Psychic Source's advisors are experts in astrology, horoscopes, numerology, tarot cards, clairvoyant readings, and many other psychic disciplines. Psychic Source believes in its community of authentic Psychics and stands behind the authentic psychic readings they deliver to clients. Visit them online at http://www.psychicsource.com.
For more information, contact:
Maryanne Fiedler, Marketing Director
maryanne(at)psychicsource(dot)com
215-953-8568