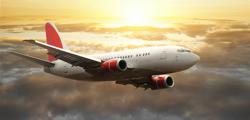 Colorado Spring, CO (PRWEB) November 13, 2012
Travel website InsanelyCheapFlights.com is offering customers an instant discount worth up to $20 when using the promo code "ICF20" to book flights through their website. The promo code sale is valid for all in-bound and out-bound flights to and from Colorado Springs, CO. The promo sale runs for a limited time only.
Founder and CEO of InsanelyCheapFlights.com Steve Oliverez stated, "I founded InsanellyCheapFlights.com in response to skyrocketing airfare as well as feedback from travelers who said they were spending hours online searching multiple websites trying to find the best deals on airfare. I love the city of Colorado Springs and wanted holiday travelers to get a discount on flights whether they are travelling to the city or leaving."
Colorado Springs has always been an excellent tourist destination. There are well over 60 different attractions ranging from mild to wild. Families will love the Cheyenne Mountain Zoo located in the Pikes Peak region of Colorado. Cheyenne Mountain is the country's only mountain zoo and provides a unique zoo experience the entire family will enjoy. The Zoo features over 700 animals surrounded by the backdrop of the mountains. There are over 30 endangered species. Cheyenne Mountain is open during the winter months from 9 am to 5 pm.
Individuals looking for a pure adrenaline rush will get the thrill of their lives at the Bob Bondurant School of High Performance Driving. The school features a 1.3 mile oval track built for pure speed. Participants are able to take driving courses by skilled professionals until they are ready to hit the track. Students can choose from several late model vehicles.
Travelers wanting to see more of the state can make a quick trip over to Denver, located just 60 miles away.
Oliverez went on to say, "Customers booking flights, car rentals, hotels and vacation packages are already saving up to 60%. The promo code is like icing on the cake."
About InsanelyCheapFlights.com
InsanelyCheapFlights.com specializes in offering great deals on airline tickets, vacation packages, car rentals and hotels all over the world. The site uses innovative web search technology to search the entire internet for the most inexpensive airfare. Customers can save even more when adding services such as renting a car or hotel room along with their flight. Visit them on the web at: http://insanelycheapflights.com/