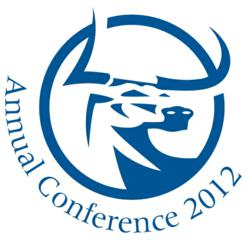 Prospera Financial Services held its 2012 Annual Conference in Southlake, Texas.
Dallas, Texas (PRWEB) November 13, 2012
Prospera Financial Services recently held its 2012 Annual Conference at the Hilton Southlake Town Square, Wednesday, October 24 through Friday, October 26 in Southlake, Texas. Prospera had a successful turn out with over 120 attendees including advisors and sponsors from all over the country. The conference was dedicated to showcasing the new PFS Portfolio Models featuring Dorsey, Wright & Associates, F Squared & Good Harbor money managers as well as practice management workshop with Duncan MacPherson, marketing workshop with Peter Montoya, and a touching, patriotic address by Captain Scott O'Grady.
In addition, Prospera held breakout sessions where advisors had the opportunity to meet in smaller groups to discuss product specific information with the sponsors. Advisors received valuable information that will benefit them in continuing their education and growing their practices.
"I enjoyed the family atmosphere and the sense of belonging even after such a short time at the firm; a genuine concern and desire to help in any way. I have already begun employing things learned from sessions as well other professionals serious about serving clients we serve."–Theo Woods, Woods & Associates.
"Thank you to Prospera for hosting the 2012 annual conference. From Duncan MacPherson and the Pareto System, hearing about the many harmful financial regulations that FSI is working on our behalf to block and having the opportunity to listen to some of the top money managers in the country; it was not only well worth my time, but also educational and informative!"–Dennis Perkins, Price Perkins, LLC.
"I really enjoyed my first annual conference experience. As someone who joined the firm in the past six months, I was eager to meet other advisors, learn about their business and if their reasons for partnering with Prospera resembled my own. What impressed me was that every person raved about the firm's culture and how senior management is accessible, flexible and advisor centric. I was also excited to learn how the firm is dedicated to improving technology and fee-based platforms with the addition of Envestnet and the PFS Portfolio Models."–Tony Montanari, Prospera Financial Services.
About Prospera Financial Services
Founded in 1982, Prospera Financial Services, member FINRA/SIPC and a registered investment advisory, offers the flexibility and resources only found at some of the nation's largest broker dealers. Headquartered in Dallas, TX, Prospera was named Broker Dealer of the Year by Investment Advisor Magazine in 2009, 2010 and 2012. The firm supports Independent Financial Advisors nationwide. For more information about Prospera visit http://www.joinprospera.com