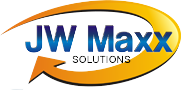 Phoenix, Arizona (PRWEB) November 12, 2012
In honor of Veteran's Day, JW Maxx Solutions has created a free service that will help preserve the memories of these brave servicemen and women that sacrificed so much for their country. These "Legacy Profiles" are a way for their memories to be preserved for generations to come, which keeps these stories and achievements alive. This online reputation specialist has created this free program to give back on a very thankful day.
JW Maxx Solutions was seeking to create a way that servicemen and women could feel thoroughly valued and appreciated on their special day, and wanted to provide a way for them to share their stories in a more permanent medium. This is how the idea for "Legacy Profiles" came to fruition, through these packets these outstanding veterans can share many different aspects of their service, which gives a full view of everything that was sacrificed during their service in a time of war.
These legacy profiles will consist of several different types of information, and will ultimately be printed in a PDF file, and sent to these honorable men and women. They can tell first hand stories, add pictures, add achievements, and even add the medals and commendations they received during their military career. This information is then packaged in a "Legacy Profile" and sent to the veterans for free, in honor of their service. This packet can then be shown to friends and loved ones so they can experience an accurate representation of their veteran's time in the military.
This online reputation specialist, JW Maxx Solutions, is focused on bridging the communication gap between generations. Through the introduction of "Legacy Profiles" veterans can have a permanent way to share their story, and pass down a piece of history to future generations. Walter Halicki, CEO of JW Maxx Solutions, states, "Veterans are a special part of this nation's history and esteem and their story is important and needs to be heard. It only made sense to provide a program that would honor their service and provide them with the recognition that they deserve."
JW Maxx Solutions is a top online reputation specialist and provides successful reputation management techniques to all of their clients. This is a company that focuses on the needs of their clients and provides the highest degree of attention and quality service. In appreciation for all they do, it was only appropriate to honor the reputation and memories of veterans. This is just another way that this online reputation specialist is giving back to the community, and giving credit to those that sometimes go unnoticed. Contact JW Maxx Solutions today, if interested in obtaining a lasting memory of a cherished veteran with the "Legacy Profile."
JW Maxx Solutions
11811 N Tatum Blvd, Suite 3031
Phoenix, AZ 85028
Phone: (602) 953 – 7798
Email: info (at) jwmaxxsolutions (dot) com
Website: http://www.jwmaxxsolutions.com