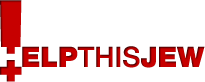 While the final toll of Sandy is still being calculated, Help This Jew has stepped up its efforts to connect with community leaders to make available its Granular Giving concept.
Brooklyn, NY (PRWEB) November 14, 2012
When it comes to assisting those hurt by natural disasters, most people abide by the rule (and rightfully so) "the bigger the better". Hence, communities, individuals and families without shelter, power etc are given first priority. What often results from this protocol is a depletion of resources which causes families and individuals with less pressing needs to seek help from other sources—many of which are already strained beyond capacity.
"These situations are approached with a 'triage-'type' mindset, you address those with the most critical needs first…stabilize them, then focus what's left of your resources to help those in less dire straits" explained an individual familiar with the procedures used by organizations like FEMA
The members of HelpThisJew.com believe that the problem with this system is that while it IS true that a family who only lost power or a car is nowhere near as challenged as one that lose their house to flooding, the severity of the loss takes on a different perspective when that house is also used as an office for a home based business (eg professional practice) or when the primary breadwinner needs a car to commute to work. Additionally, while homes may be structurally intact when places of employment are located in areas like the Rockaways, parts of Newark etc, the result is often temporary layoffs.
Stepping in to fill the gap created when a loss is not cataclysmic enough to qualify for aid yet still catastrophic enough to permanently devastate a family, is the "Granular Giving" concept pioneered by HelpThisJew.com—a groundbreaking website that is redefining the concept of "giving" for thousands of individuals.
While the final toll of Sandy (and the Noreaster that followed almost a week later) is still being calculated, Help This Jew has stepped up its efforts to connect with community leaders to make available its Granular Giving concept.
"If a tree went through your home or floods ruined your apartment, there are resources that will step in. On the other hand, people suffering from smaller losses like freezers full of food, entire closets of clothing ruined by flooding, etc, are faced with replacing these items, yet have no idea how they will be able to afford to do so--this is where our "Granular Giving" concept comes in" said a Help This Jew spokesperson.
'Granular Giving" which defines the highly targeted, 'one on one' giving concept that Help This Jew was founded on, enables donors to choose receipents based on need. Additionally, no request is "wide open"—every one has a "goal" attached, so donors can connect with those where they feel their contributions will do the most good.
The charitable 'follow up" that happens after tragedies like Sandy is usually organizational and hence broadbased. While funds are earmarked for an entire community, the division of those funds, is based on severity of need. For individuals with lesser—though still critical, losses relief if any, can often take months. "We're not saying that a family that lost its food, clothing or computers used to run a home-based business should take priority over one that lost its home, but the fact remains that these people need help as well—maybe not as long term or as severe, but something to help make it through the "immediate future" is critical." Said the spokesperson.
Help This Jew with its "Crowd Funding" meets "Giving" concept, delivers "maximum value" for donors by identifying the need and the amount requested to address it. Additionally, all recipients are first vetted by local clergy or communal leaders. This makes Help This Jew an ideal vehicle for people who don't just want to help, but also want to know how they're helping.
"Help this Jew doesn't work for donors because of the benefits of Granular Giving, it works because as a people we are blessed with an immense capacity for good…and we (Help This Jew) are the enablers that allow everyone to make the most of it".
Individuals interested in supporting—or utilizing the services of Help This Jew, should visit the website http://www.HELPTHISJEW.com for more information.
ABOUT HELPTHISJEW.com:
Help This Jew.com was founded & funded by individuals who realized that while most people inherently want to help, the "new normal" dictates the need for a better understanding of how contributions will actually effect change for the recipient. This more direct linkage between donor & recipient is called "Granular Giving" because it works with local lay leaders & rabbis (who must vet any potential recipient) to provide an unprecedented level of 'granularity" (detail) as well as accountability. Help This Jew is a certified Non-Profit and not affiliated with any other organization. For more information please contact: Head Helper: Jay Mayer, ymayer(at)HelpThisJew(dot)com, Associate Head Helper, Hadas Benyacov, hadas(at)HelpThisJew(dot)com or Sam Ash via notthemusicstore(at)gmail(dot)com