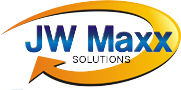 Scottsdale, Arizona (PRWEB) November 12, 2012
Online branding management company, JW Maxx Solutions is building free public profiles for living veterans of World War II, giving them to chance to document their unique experiences online in a way that will preserve their individual stories for generations to come.
Each veteran's tale, or 'Legacy Profile', is to be authored by a veteran him- or herself and emailed to online branding company JW Maxx Solutions to be placed on the company's network, that the company will create into a PDF for each veteran that participates. This online collection of stories, idealized by JW Maxx Solutions CEO Walter Halicki who descends from an extensive lineage of veterans, has two main objectives.
The chief aim of the Legacy Profile project is to amalgamate the exciting and unique stories of veterans in a way will always be publicly available. As those original veterans from World War II grow old, Halicki is afraid that the valiant tales of this great war will soon be lost forever. But with Legacy Profiles, their accounts live on.
The second objective of Legacy Profiles is get organic, original perspectives of this epic war from those who actually lived through it. "My goal with Legacy Profiles is to inform people about history from a whole new perspective," says Halicki. "I want to make something totally user-centric and focused on individual experiences that also offers the same kind of breadth and insight as larger encyclopedia-type sites like Wikipedia."
By setting up 'Legacy Profiles, online branding firm JW Maxx Solutions also aspires to produce a public information center in which visitors can thank and pay tribute to those who gave up so much during this significant period of time. Legacy Profiles also allow users to upload handwritten letters, pictures, and other graphics along with their stories in order to better illustrate their unique experiences.
Visitors to the Legacy Profiles web site can search veterans by name, through Legacy Profiles are open solely to those who partook in World War II, online branding managers JW Maxx Solutions is in the works of creating other domains that pay tribute to those involved in the Vietnam and Korea conflicts as well.
Online branding management company JW Maxx Solutions is well-known in the industry of reputation management, uniting facets of advertising, web design, search engine optimization and public relations to amplify its clients' online visibility and improve issues associated from online libel and other types of negative information. Founded in Scottsdale, Arizona, online branding firm JW Maxx Solutions works with clients in many industries, including travel, technology, law and medicine.
****
JW Maxx Solutions
Phone: (602) 953 – 7798
11811 N Tatum Blvd, Suite 3031
Phoenix, AZ 85028
http://www.jwmaxxsolutions.com