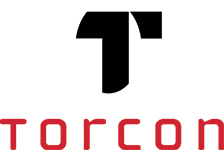 We are extremely excited to be collaborating with the University of Pennsylvania to both improve campus infrastructure and to increase energy efficiency
Philadelphia, Pennsylvania (PRWEB) November 13, 2012
Torcon, a regional construction leader, has been selected by the University of Pennsylvania to provide pre-construction and construction management services for a broad energy efficiency program called the Century Bond Projects. Torcon will work with the University and their design consultants to improve the energy-efficiency of University-owned buildings on the Philadelphia campus through infrastructure improvements such as upgraded lighting and core mechanical systems. This program will ultimately help achieve Penn's sustainability goals established under the University's Climate Action Plan.
The trustees of the University of Pennsylvania approved the issuance of a $300 million bond that will mature in 100 years (the Century Bond). Proceeds from the bond sale will fund new heating, lighting and cooling systems in older buildings and student housing in order to generate cost savings and make the University more modern and efficient. The University intends to invest in excess of $200 million of this capital into facility renewable projects that will reduce energy consumption and lower operation and maintenance costs.
The construction management services provided by Torcon will include constructability reviews, detailed estimates and cost control, development of a master schedule for the program and for all tasks related to the individual project components, and development of a comprehensive logistics plan for construction. The firm will also provide energy-related consultation, advice, assistance and recommendations to the University on all aspects of construction.
"We are extremely excited to be collaborating with the University of Pennsylvania to both improve campus infrastructure and to increase energy efficiency," said Joseph A. Torcivia, Co-President of Torcon, Inc. "We envisioned this type of project when we created Torcon Energy Services, marrying our expertise in construction management with our knowledge and understanding of sophisticated MEP systems, commissioning, and the energy services industry."
For more information on Torcon and the Century Bond Projects, visit http://www.Torcon.com.
ABOUT TORCON
Founded in 1965, Torcon, Inc. is one of the most active and respected construction management firms in the Mid-Atlantic region. Torcon has successfully completed more than $4 billion of construction over the past decade and, today, is ranked among the largest at-risk construction managers nationally and in each of its geographic markets. From Torcon's office at the Philadelphia Navy Yard, the company's operations encompass the eastern half of Pennsylvania, southern New Jersey, Delaware and Maryland.
Torcon specializes in technically complex projects with critical quality and operational standards. The company is currently ranked among the top five builders of life science facilities in the U.S., and is also a construction industry leader in healthcare, educational, corporate and commercial projects. Torcon also offers clients comprehensive energy solutions through a dedicated operations group.