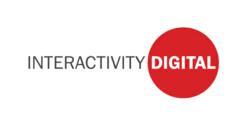 "Our speakers are some of the best in their field, and attendees will no doubt leave the conference with valuable knowledge under their belt."
Myrtle Beach, South Carolina (PRWEB) November 20, 2012
Digital marketing conference Interactivity Digital announced more speakers today, confirming that three prominent members of the SEO community will speak at the event.
Interactivity Marketing President Gary Henderson confirmed that Matt McGee (Executive Editor of Search Engine Land), Annie Cushing (Senior SEO with SEER Interactive), and Simon Heseltine (Director of SEO for AOL and Huffington Post) are scheduled to speak at Interactivity Digital. The conference will take place in South Beach, FL on May 15th and 16th of 2013.
"Between these three speakers, we have a ton of SEO knowledge that I know our attendees will benefit from," said Gary Henderson, founder of Interactivity Marketing. "Matt, Simon, and Annie can speak on a variety of SEO facets so I feel confident that all who attend Interactivity Digital will be able to return home knowing how to implement strategies that they've learned at the conference."
As the Executive News Editor for both Search Engine Land and Marketing Land, Matt McGee is a master of all things search. He began working with search and social marketing in the late 1990s and quickly established himself as an industry-leader in the field, working with large clients such as Target.com as well as small businesses. Matt has been featured in many media publications including Wall Street Journal, Inc. Magazine, and Entrepreneur.
Annie Cushing has been doing SEO and web analytics for nine years and is currently Senior SEO with SEER Interactive. In addition to managing several enterprise-level clients, she provides leadership and guidance with more challenging issues affecting SEO and web analytics. Before working for SEER, she was the Director of Analytics for BlueGlass Interactive. She was responsible for forensic research, analytics audits, key performance indicator (KPI) setup, and monthly reporting.
Simon Heseltine is the Director in charge of Search Engine Optimization (SEO) at AOL Inc. In this role Simon and his team are responsible for organic search and training across all AOL and Huffington Post Media Group properties, such as Engadget, Huffington Post, Autoblog, etc. Simon has also developed and delivered training programs for clients to enable them to best take advantage of the opportunities available to their companies through both organic search and social media. Simon is a frequent speaker at conferences in the US & UK on topics ranging from SEO to Social Search to In-House SEO Best Practices.
McGee, Cushing, and Heseltine join an already stellar lineup of speakers including Alan Bleiweiss, Peter Shankman, Marty Weintraub, Rand Fishkin, Scott Brinker, and Ross Kramer. The conference is sponsored by Interactivity Marketing, Raven Internet Marketing Tools, and Listrak and tickets are available at the Interactivity Digital website.
About Interactivity Digital
Interactivity Digital is an event that was designed with the intention of moving the entire digital marketing industry forward by featuring mind-blowing speakers, expert panel discussions, and once in a lifetime networking opportunities. With only 150 tickets being sold, Interactivity Digital promises to be one of the most exclusive digital marketing conferences on the east coast (if not the entire United States).
About Interactivity Marketing
Headquartered in Myrtle Beach, South Carolina, Interactivity Marketing is a fully-integrated digital advertising and marketing agency that provides branding, print, web design and development, search engine and social media marketing, and marketing strategy services to clients across the nation. Regarded as one of the fastest growing digital agencies in the southeast, Interactivity Marketing continues to win business and break new ground by implementing quantifiable, measurable, and innovative creative marketing solutions and strategies for its clients.