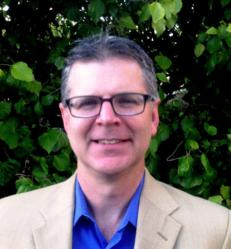 Marin County, California (PRWEB) November 14, 2012
FutureSense Inc. (http://www.futuresense.com) is thrilled to welcome Tom Brown to its team! Tom is a seasoned consultant of 25 years, not to mention a true agent for change. His strengths include helping companies become stronger and more profitable through automation, strategic expansion and financial management.
Tom is an outstanding addition to FutureSense, which specializes in human capital workforce planning, leadership development, executive coaching, talent management, compensation, cultural change initiatives and employee relations. Tom will certainly be an integral force amongst a team of innovators.
Tom's consulting career initially took flight by working with hospitals to optimize departmental resources with Baxter Healthcare, and then as an auditor and consultant with two Big 5 accounting firms after earning his CPA. As a former Investment Advisor Representative, Tom proved highly experienced in working directly with privately-held companies to develop succession and executive compensation plans, which in turn, have given him a solid and reputable understanding of ownership and executive team motivation concerning strategic growth and financial success.
Most recently, Tom has been operating his own company as a strategic CFO for small and middle-market businesses, while simultaneously working on his doctorate in Accounting, focusing on executive compensation structures, at Walden University.
Tom also remains active as a legislative advocate for the March of Dimes — a global non-profit organization working to reduce premature birth and birth defects — and is an active volunteer at his children's school, serving on a handful of fundraising committees.
Tom resides in Marin County, California with his wife and two children.