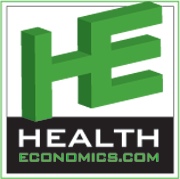 HealthEconomics.Com Cited as Top Influencer at Major European Pharma Industry Meeting on Health Technology Assessment, Pricing, and Reimbursement.
Ponte Vedra Beach, FL (PRWEB) November 12, 2012
HealthEconomics.Com, a top news and information website providing resources related to healthcare value, pharmacuetical pricing, reimbursement, and market access, was cited as a Top Influencer at the largest European meeting of pharmaceutical and biotechnology industry experts, the International Society for Pharmacoeconomics and Outcomes Research (ISPOR) 15th Annual European Congress, held 3-7 November 2012 in Berlin, Germany. The Top Influencer was based on an analysis of the volume of tweets containing #ISPORBerlin conference hashtags by Symplur.Com. Other Top Influencers included representatives from Curo Consulting and Carrot Pharma Recruitment.
Tweets from HealthEconomics.Com (@www_healthecon) used during the ISPOR European Congress included real-time tweeting from Plenary Sessions on European Health Technology Assessment (HTA) processes as well as announcements of symposia, public policy statements, newly released pricing and reimbursement guidelines for submission of pharmaceuticals to HTA Boards, and industry meet-ups.
ISPOR promotes the science of pharmacoeconomics (health economics) and outcomes research (the scientific discipline that evaluates the effect of health care interventions on patient well-being including clinical, economic, and patient-centered outcomes) and facilitates the translation of this research into useful information for healthcare decision-makers to increase the efficiency, effectiveness, and fairness of health care to improve health. The theme of the ISPOR Congress in Berlin was Challenging Times for Health Care Decisions in Europe: Changing Models of HTA, Price Referencing and Integrating Social Preferences.
About HealthEconomics.Com: A pioneer in the field, HealthEconomics.Com is the global authority in healthcare value and market access. Each day, HealthEconomics.Com compiles the latest news, policy updates, resources, conferences, and jobs for BioPharma's professionals involved in health economics, outcomes research, market access, and pricing. A trusted resource, HealthEconomics.Com's comprehensive content is carefully selected by a discerning health economist editor, making it the most visited website for healthcare value and market access in the industry, with visitors encompassing all corners of the globe.
News Media interested in receiving the most current information on healthcare value and market access may access for free any resources and news on HealthEconomics.Com by visiting the website or by subscribing to the weekly HealthEconomics.Com Newsletter.