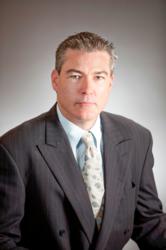 Striking a balance between advocacy for accident victims and the promotion of public safety has been part of our philosophy for a long time. The NCBIAC shares this philosophy by protecting the public and helping the in
Raleigh, NC (PRWEB) November 13, 2012
Henson, who handles traumatic brain injury litigation throughout the eastern United States for HensonFuerst Attorneys, will work with other council members to promote prevention, education, and outreach regarding the life-changing impacts of brain injuries.
"As an attorney representing accident victims, I've learned the unique challenges associated with brain injuries," said Henson, who advocates for individuals who have suffered brain injuries and their families. "With this appointment from the governor, I'll be able to help inform the public and advise policy that supports people suffering from these serious types of injuries."
Widespread Effects of Brain Injury
The consequences of brain injuries can be tragic and are often overwhelming for those affected. Individuals with brain injuries may suffer cognitive changes (e.g., difficulties with attention, memory, judgment, and reasoning) and behavioral challenges (e.g., impulsivity, agitation, and emotional instability). Many persons require personal assistance to remain in their communities.
Without the proper care and services, individuals with brain injuries are at greater risk for criminal charges, incarceration, homelessness, and/or admission to psychiatric hospitals, according to the council.
About the North Carolina Brain Injury Advisory Council
Established in 2003, the North Carolina Brain Injury Advisory Council (NCBIAC) is a 33-member advisory council in the Department of Health and Human Services. The Council helps define brain injury, study the needs of those with brain injury, and coordinate injury prevention efforts, to name a few. In addition to family members and survivors of brain injury, the council is comprised of healthcare providers specializing in neurosurgery, neuropsychology, and emergency medicine as well as members of the North Carolina Advocates for Justice, the North Carolina Medical Society, and the North Carolina Hospital Association. Learn more at http://www.ncdhhs.gov/mhddsas/providers/TBI/index.htm.
A History of Helping Others
Henson also serves on the board of directors of the Brain Injury Association of North Carolina and remains an active member of the Traumatic Brain Injury Litigation Group of the American Association for Justice. Additionally, he contributed a chapter for "The Miracle Mind: Sonya's Story," a guidebook designed to help stroke and traumatic brain injury patients, their families, and their caregivers.
HensonFuerst also sponsors an annual video contest for local students, which focuses on bicycle safety and the use of helmets to prevent brain injuries.
About HensonFuerst
HensonFuerst is a North Carolina-based personal injury law firm with offices in Raleigh, Rocky Mount, Creedmoor, and Boone, concentrating in traumatic brain injury, nursing home abuse, medical malpractice, mass tort cases, and more. For nearly 40 years, the attorneys at HensonFuerst have represented those injured by the negligence of others. With successful multimillion-dollar verdicts and settlements throughout the state of North Carolina and the country, the team of 13 lawyers and 42 staff members at HensonFuerst offers considerable experience and resources for its clients. For more information, visit http://www.LAWMED.com.