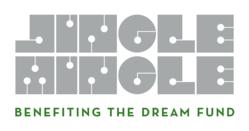 Dallas, TX (PRWEB) November 13, 2012
The 2nd Annual DFW Jingle Mingle will be held on Thursday, December 6, 2012 at Gilley's Dallas from 6 to 10 PM. This event is a multi-organizational holiday fundraiser created by professionals in the marketing, creative, interactive and communications industry to benefit the DREAM Fund.
Since its inception in 1991, the DREAM Fund, a 501(c)(3) charitable organization, has directed hundreds of thousands of dollars to people in the advertising, marketing, public relations and media industries in Texas, Oklahoma, New Mexico, Arkansas and Louisiana who have experienced unexpected difficulties and life-changing events, such as illness, tragic loss and injury. For example, the DREAM Fund has helped raise funds for burial expenses, a van and a much-needed vacation for a widower with nine children. The DREAM Fund has also helped cover healthcare expenses for a woman with cancer, as well as buy airline tickets so her daughter could visit her. The DREAM Fund has provided mortgage payments and school supplies for families in need as well.
The inaugural DFW Jingle Mingle was highly successful due to the support of 750 attendees representing 9 different organizations, who helped raise over $26,000 for the DREAM Fund. The 2nd Annual Jingle Mingle includes 12 organizations with a projected attendance of 1,000 and a goal of raising at least $30,000.
2012's organization hosts are as follows:
Alliance for Women in Media DFW; American Advertising Federation Dallas; American Institute of Graphic Arts Dallas; Dallas Society of Visual Communications; DFW American Marketing Association; DFW Interactive Marketing Association; DFW Search Engine Marketing Association; International Association of Business Communicators; Social Media Club of Dallas; Southwest Media Representatives; User Experience Dallas, and Women In Wireless.
2012's event partners are as follows:
THIRDinteractive; Speakeasy; Pierpont Communications; AMS Pictures; Dallas Business Journal; CultureMap Dallas; Gilley's Dallas, and The Walton Stout Band.
Tickets are $55 to $95 depending on the quantity and date purchased. For more information or to register, please visit http://www.dfwjinglemingle.com.