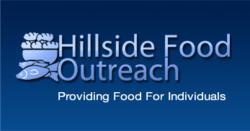 In Westchester County alone there are now well over 86,000 people who live at or below the poverty level – a number that increases daily.
Westchester, NY (PRWEB) November 13, 2012
Every 21 seconds, someone in the United States is diagnosed with diabetes. When faced by an individual in poverty without access to healthy food, this often debilitating disease can spin even more out of control. In honor of American Diabetes Month in November, Hillside Food Outreach has reaffirmed its commitment to help those in need suffering from diabetes. The non-profit food pantry delivers nutritionally appropriate food each month to more than 2,000 low-income individuals throughout Westchester, Putnam, and Fairfield Counties.
According to the American Diabetes Association, nearly 26 million children and adults suffer from diabetes. A 2012 evaluation report by Hillside Food Outreach found that diabetes was present in 26.4 percent of the households surveyed. Of that group, a substantial portion -- 68 percent -- reported that the groceries coming from Hillside had made them feel better. In 46 percent of cases, blood sugar levels had also improved.
Hillside is the only food pantry in the region that accommodates the needs of clients with nutrition-influenced illnesses like diabetes with the delivery of special food bags and educational materials. Every month, more than 20,000 bags of food are delivered, each matched to individual dietary needs. Clients are also provided with nutrition information and recommendations on how to maximize his or her health potential.
"134 of our monthly deliveries are to people living with diabetes," said Kathleen Purdy, the organization's founder and executive director. "Many of these people don't otherwise have the means to access healthy foods and are relegated to an unhealthy diet high in sugar, salt, fat, carbohydrates, and calories. All of these elements can aggravate existing medical conditions in people compromised by disease or disability."
In Westchester County alone there are now well over 86,000 people who live at or below the poverty level – a number that increases daily. Poverty in both Putnam and Fairfield Counties falls at comparable levels percentage-wise. For these thousands of low-income individuals in our target areas, there is an ongoing struggle to afford and obtain sufficient healthy food for themselves and their families.
"The groceries we deliver are much needed, and often sustain our clients through the last week of each month – when their social security checks/food stamp allotments have been depleted," explained Purdy. "Compound this struggle with frailty, illness, or lack of transportation, and you come to understand the absolute need for a service such as Hillside Food Outreach."
Aside from helping clients to stave off hunger, Hillside continues to have a positive and significant impact on both the physical and mental health of its clients – increasing quality of life for almost 2,200 people each month. Hillside not only fills empty stomachs, but also brings emotional support and companionship to isolated individuals who don't have family or friends visiting on a regular basis.
"Our volunteers help clients feel a powerful connection to the greater community and are trained to recognize signs of emotional and/or physical need," said Purdy. "Oftentimes, our clients look forward to the visit as much as the groceries themselves."
Hillside Food Outreach is headquartered at 404 Irvington Street in Pleasantville, N.Y. with additional locations in Putnam and Fairfield County. For more information or to volunteer, please call 914.747.0095 or visit http://www.hillsidefoodoutreach.org.
About Hillside Food Outreach
Founded in 1993, Hillside Food Outreach (http://www.hillsidefoodoutreach.org) delivers healthy food on a monthly basis to more than 2,000 housebound people living at or below the poverty level in Westchester, Putnam, and Fairfield County. The non-profit has developed a multi-faceted community model that relies primarily on volunteers to feed the needy – "neighbors helping neighbors." Hillside works tirelessly to build relationships with food banks, wholesale distributors, local grocery stores, and local growers to secure wholesome, appealing foods and makes every attempt to accommodate the needs of clients with nutrition-influenced illnesses such as diabetes, hypertension, and allergies. Follow Hillside on Facebook (http://www.facebook.com/pages/Hillside-Food-Outreach/347505538854) or Twitter (@HillsideFood) for updates.