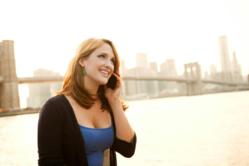 The Durjatel Global SIM card will help International Travellers save over US$ 500 per trip (depending on the length of their trip and usage)
Hong Kong (PRWEB) November 13, 2012
Durja Telecom (http://www.durjatel.com), a global travel communication services provider has launched a revolutionary low cost global roaming mobile service that will help International Travelers save upto 90% on their International Roaming Mobile bills.
International travellers can now get an international SIM card with a single number that will work in over 220 countries worldwide. The number becomes permanent with the customer and can be re-used during every International trip by simply recharging it again through their travel agent or online at http://www.durjatel.com.
This revolutionary low cost global roaming mobile service offers free incoming in over 90 countries and outgoing call costs starting as low as 20 US cents per minute. Other benefits include high speed data and free incoming SMS worldwide. Since the product is prepaid, there are no monthly fees, no minimum term contracts, no commitments and no setup charges. Users will pay for only what they use.
"90% of International Travellers who have used their local number on International Roaming have experienced Bill Shock" said Abhishek More, Founder, Durja Telecom. "Also, a lot of travelers do not carry their mobile phone with them during their International trips due to the fear of extremely high roaming costs". "The Durjatel Global SIM card will not only help International Travellers save over US$ 500 per trip (depending on the length of their trip and usage), but most importantly will offer an opportunity to every International Traveler to carry a mobile phone with them during their international travels", added Abhishek More.
Durja Telecom has partnered with Amadeus, a leading transaction processor and provider of advanced technology solutions for the global travel and tourism industry to promote the Durjatel Global SIM through Amadeus Selling Platform. Through this agreement, Durja Telecom will promote the Durjatel Global SIM through Amadeus' point of sale for travel agencies and through the different Amadeus business to consumer solutions such as CheckMytrip and travel itineraries. Travel agents on Amadeus Selling Platform will be able to offer their customers the purchase of the Durjatel Global SIM for use during their International trips. The service can be paid for by credit card and is delivered directly to the customer's own address, making this not only a unique and competitive advantage but also an additional revenue stream for travel agents. Travel agents will receive an instant 15% commission payment and will be able to offer an enhanced service to their customers.
"Travel agents want to increase the reach of the product offering to their customers. This joint initiative will not only provide our customers with a new product that will help them save money when travelling abroad but it will also result in increased revenue for the travel agents" said Shaaran Khilnani, Managing Director, Your Travel Agent.
The Durjatel Travel SIM can be purchased online at http://www.durjatel.com or through Travel Agents worldwide. The Durjatel Travelsim offers an excellent opportunity for individuals and businesses that want to become a distributor or are looking for a distribution opportunity of unique travel products. Existing distributors and retailers of Travel products can also distribute and retail the Durjatel Global Roaming Travel SIM.