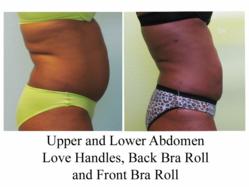 Making liposuction affordable.
Las Vegas, NV (PRWEB) November 13, 2012
It's no secret that minimally invasive liposuction is by far the most popular cosmetic procedure performed. With the obesity rate soaring and an increased desire to be healthy, people are flocking to MyShape Lipo to remove unwanted fat. As an industry leader and specialist in the art of liposculpture, the team at MyShape Lipo has revamped their website to make it easier for their patients.
"Making liposuction affordable," is their goal as the prices can be as low as 1/3 of the national average. With the new site, it couldn't be easier to find information about the procedure and get your questions answered. They maintain an active blog creating relevant content regarding up to date industry news. They have also made it easier for out of town patients to get a complimentary virtual consultation, effectively eliminating the need for an in person consultation.
Through innovation and a keen understanding of their customers, MyShape has broken the traditional mold of the cosmetic industry standards to make the process much easier and transparent for the consumer. Because of their simple affordable prices, abundance of information and excellent customer service people are traveling from around the world for the specialty liposuction service. The new site sports a classy new look to drive the business into the future.
MyShape Lipo specializes in liposuction at their location in the Las Vegas, NV area. With their affordable rates, and complimentary virtual consultations, they attract people from around the world to take advantage of their specialty liposculpture services. Check out the new website at http://www.myshapelipo.com or call today for a complimentary virtual consultation, 702-818-5476.