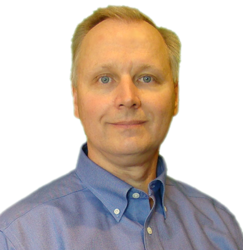 When one can give quality Wusthof, Victorinox or Shun as gifts for under $100, it's smart shopping, especially when the items are useful and practical.
Roanoke, Virginia (PRWEB) November 13, 2012
Cutlery makes excellent gifts for Christmas. With Christmas just around the corner shoppers will soon be in a frenzy trying to figure out the best gifts to give. A key to thoughtful gift-giving is to make sure the gifts are practical and will be used. Mark Jala, the founder of Your Cutlery Helper, is also the founder of the Home Cooking Academy which offers online cooking classes. As a cooking instructor he has stress tested countless kitchen knives and accessories. His list of the 12 Best Cutlery Gifts for Christmas are full of useful and practical gifts covering all price ranges.
As a general tip when giving cutlery gifts, Mr. Jala says it is handy to know if the user is a rocker or a chopper. "Watch someone when they cut vegetables. Is the cutting motion more like a rocker back and forth or chopping up and down? It's important because their most comfortable cutting motion will help you choose the best knife for them. If someone rocks the knife back and forth along the edge of the knife, a chef's knife is their most useful knife. If they chop more up and down, a Santoku knife is better. The Santoku is more like a mini cleaver and does not have as much of a curve to the blade," Mr. Jala says.
"Quality cutlery and accessories do not have to be expensive," says Mr. Jala. Five of the best cutlery Christmas gift ideas are under $100. "When one can give quality Wusthof, Victorinox or Shun as gifts for under $100, it's smart shopping, especially when the items are useful and practical."
The complete list of the 12 best cutlery Christmas gift ideas, and the reason Mr. Jala chose the item, can be found at the Your Cutlery Helper website. The list includes Amazon.com prices dated November 11, 2012.
Some of the gift ideas include:

Wusthof 2-stage knife sharpener - $20
Totally Bamboo end-grain butchers block - $80
Henckels Twin Pro S 7" Santoku knife - $120
Shun Ken Onion 8" Chef knife with wood stand - $170
Wusthof Grand Prix II 10-pc knife set with wood block - $380
"One of my favorite premium priced cutlery Christmas gift ideas is the Kyocera Kyotop Damascus 6" chef knife with Pakka wood handle. Like the Shun Ken Onion chef knife mentioned above, the Kyotop has the ripple effect on the blade giving it an outstanding aesthetic look. The big thing, however, is that the knife is not made of steel. It is made of an advanced ceramic that is harder than steel and will hold an edge 4 to 5 times longer than comparable premium quality steel knives," says Mr. Jala.
Mr. Jala is also very fond of an item under $100. "A great gift idea is the Totally Bamboo end-grain butcher block mentioned above. Bamboo is a naturally renewable resource, looks like wood, performs like wood, and at $80, this butchers block is a steal. If you have someone who is into saving the environment, bamboo gifts are very thoughtful. The end-grain cut on this butchers block masks knife cuts. Wood and bamboo are also easier on knife edges," says Mr. Jala.
Mr. Jala founded Your Cutlery Helper as a way to help home cooks find the best kitchen knives and accessories for them. Mr. Jala blogs at http://www.CookTalkLove.com and is writing his first book. Cook, Talk, Love promotes family meal time as the single best opportunity to build peaceful, loving, and passionate family relationships.