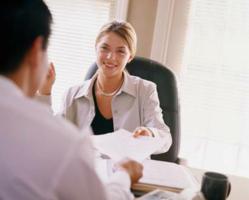 The data showed that... 65% of them preferred a female therapist.
UK (PRWEB UK) 14 November 2012
NaturalTherapyForAll has launched a survey to determine whether or not the gender of the therapist matters when people seek professional help for issues concerning stress or chronic pain.
In line with this project, NaturalTherapyForAll have released a questionnaire to over 10,000 respondents, who made enquiries via NaturalTherapyForAll to find counselling, acupuncture, hypnotherapy, and massage services. The questionnaire was designed to measure how the gender of the therapist affects the client's decision to undergo treatment. The data showed that from 2,358 who chose an answer, 65% of them preferred a female therapist whilst only 20% of them preferred male. The other 15% of those who answered were indifferent to gender.
There has been very limited research on therapist gender preference but most of the studies conducted show that male clients are more likely to choose male therapists, and female clients are more likely to work with a female therapists. The survey by NaturalTherapyForAll shows that the data disproves other studies.
For clients, there are many factors of which to consider when choosing a therapist: the competency and skills. It is even sometimes helpful to obtain two separate courses of treatment from both genders. It appears though, that gender preference is a growing trend in many aspects of natural health care. It also appears female practitioners may have more advantage in the industry with not only more women in the business but also people choosing to see them over male therapists. In light of this male therapists may find it more difficult to gain clients compared with female therapists.
NaturalTherapyForAll is one of the top online networks that help connect people, with various health problems, to professional and reliable clinics worldwide. All the clinics and practitioners registered in this online directory have all gone through a comprehensive verification process to ensure that clients are only dealing with legitimate professionals. NaturalTherapyForAll also provides regularly-updated blogs and health news designed to provide helpful and meaningful information for both clients and site visitors.
                                                        
# # #
To learn more about the project, please contact:
Jason Richard Vowles
NaturalTherapyForAll.com
Tel: 08454670806
jason (at) naturaltherapyforall (dot) com