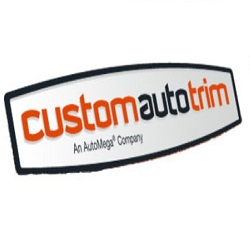 The hottest Christmas gifts are our rear window graphics or back window decals...
San Diego, CA (PRWEB) November 14, 2012
Custom Auto Trim and Graphics Inc., a leader in online car and truck accessories for the past 15 years announced an early start to their yearly Black Friday sale. The most popular sellers for the Christmas holiday season are the rear window graphics and body side molding. Both of these car accessories make great Christmas gifts. Having a large variety of low priced quality car accessories for the holiday season has always been important to the company.
"Bringing the customer great deals on car and truck accessories in time for the Christmas holiday season has always been a priority," said Mike Briglia, president of the company. "The hottest Christmas gifts are usually the rear window graphics or back window decals. Its great to offer body side molding at a deeper discount during the holidays. Passing along these savings to the customer, it helps the company to continue building on their reputation as the industry leader in the auto accessory aftermarket."
Briglia said "The rear window decals and the car door moldings run between $30 - $100, so its a really good price point for any shopper that might want to give a custom gift to someone that they really care for."
Rear window graphics are the images that you might see on the back window of pickup trucks and some cars & RV's. The graphics are perforated just like a screen, so that you can see right through them from the inside out, while showing a beautiful custom image when looking from the outside in. They are really easy to install, and the company has a complete tutorial on their website showing you step by step exactly how to apply the decal.
Body side moldings are what you would place on the outside of the car or truck, usually in the middle of the door to protect the vehicle from any dents or dings that you might get when someone else opens their door and hits your car, like when you are in a parking lot or a garage. The moldings come in black, chrome, and painted to match varieties and have many styles to choose from.
There are quite a few customer testimonials that can be found on Custom Auto Trim's website that support their satisfaction with the business, while others cite the company's exceptionally extensive inventory of top quality products as a major draw. Such auto and truck accessories as body kits, car spoilers, truck graphics, and carbon fiber wrap are among Custom Auto Trim's most popular products, Briglia said.
Founded in 1997, Custom Auto Trim has been a premier global supplier of rear window decals and body side moulding, and serves many industries including automotive, recreational vehicle, boats and heavy truck. Some applications of their products can be found at car dealerships including rear spoilers, hubcaps and car accessories, custom pinstriping, truck decals, and stainless steel nerf bars for trucks and SUV.
For more information contact Custom Auto Trim and Graphics Inc., 4747 Morena Blvd., Suite 355, San Diego, CA 92117. 858-273-5700. http://www.customautotrim.com