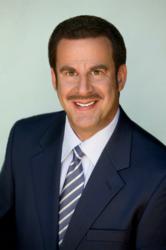 Los Angeles, CA (PRWEB) November 12, 2012
Los Angeles, CA law firm of The Law Offices of Juan J. Dominguez recently launched their new website, providing a valuable online legal resource to current and potential clients.
The site offers helpful information to remove some of the fear and uncertainty from the legal process, including basic information on Los Angeles, CA Personal Injury laws.
Website visitors learn how the experienced Personal Injury and Workers Compensation Attorneys at The Law Offices of Juan J. Dominguez can assist them with their legal issue. The firm has developed a reputation for maintaining high ethical standards while aggressively representing clients throughout Southern California in a variety of legal matters.
Attorney Juan Dominguez is one of the most well-known and successful personal injury attorneys in Southern California. He has been named a Super Lawyer for four consecutive years, from 2006 to 2009, as published in Los Angeles Magazine Attorney of the Year. Through aggressive representation of injured clients both in and out of court, the law offices of Juan J. Dominguez have recovered more than $250 million since 1987 in verdicts and settlements.
Prior to entering law school, Mr. Dominguez worked for several years at two major Los Angeles-area trauma center hospital emergency rooms, where he gained a keen insight and compassion for the seriously injured. He has dedicated his career and life to helping those in their time of need. Lawyer Juan Dominguez graduated from California State University, Long Beach in 1984 and from the University of California Hastings College of Law in 1987, opening his law firm that same year. While in law school, Mr. Dominguez had worked as an intern for both the office of the California Attorney General, Consumer Affairs Division, and for the San Francisco Superior Court Law and Motion. Mr. Dominguez is a long-standing member of the American Bar Association, American Trial Lawyers Association,American Association for Justice, California Consumer Attorneys Association, and the Los Angeles County Bar Association. He is also a proud member of the exclusive Multi-Million Dollar Advocates Forum and Elite Lawyers of America.
Recently, Attorney Juan J. Dominguez has been voted Top Lawyer 2012 by the Pasadena Magazine. The magazine reached out to thousands of attorneys to name the top attorneys in the San Gabriel Valley and beyond. Attorneys voted through an online balloting website and selected the attorneys they felt to be best in their chosen field.
Pasadena Magazine sent sample ballots to the attorney community announcing the top attorneys voting process and the secure voting website. Attorneys from all San Gabriel Valley and LA metro area voted online for the most esteemed and highly regarded attorneys in his or her chosen field. Attorney Juan J. Dominguez was voted as one of the Top Pasadena Lawyers in the year 2012 for his work in the Personal Injury field.
The firm provides free consultations and, if accepted, The Law Offices of Juan J. Dominguez, APLC do so only on a contingency fee basis – they only get paid if they obtain a recovery on your behalf. The Law Offices of Juan J. Dominguez will diligently handle your case and obsessively focus on providing its clients with excellent results.
Founding the Law Offices of Juan J. Dominguez in 1987, Attorney Juan J. Dominguez has more than 20 years of experience recovering in excess of $250 million dollars for his clients. For more information about the firm, please go to http://www.attorneyjuandominguez.com or call the firm at 1(800)818-1818.