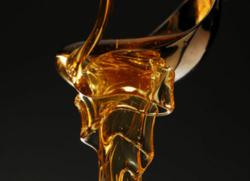 Orlando, FL (PRWEB) November 13, 2012
Despite a mountain of bad publicity, high fructose corn syrup (HFCS) is the leading source of calories in the modern American diet. It was developed in the 1980s to replace conventional sugar, which at the time was considered very harmful.
Because it is a byproduct of the large-scale American corn manufacturing industry, HFCS was also much cheaper to produce than sugar.
Unfortunately, by choosing a slightly different, much cheaper sweetener, Americans actually chose a more harmful substance.
Why is HFCS harmful?
One of the arguments against HFCS is that it consists of calories devoid of any real nutritional content. As you eat HFCS loaded foods, you're not giving your body the nutrients it needs, while actually causing harm. It's therefore also been called an "anti-nutrient."
Now, experts like Robert Lustig, a pediatric endocrinologist at the University of California, San Francisco, have found that the problems go even deeper.
Lustig asserts that sugar—in all forms—is fundamentally toxic. Glucose from raw sugar is metabolized by all the cells in the body, while fructose is metabolized by the liver. High-fructose corn syrup contains a greater concentration of fructose than any other form of sugar, so it hits the liver hardest.
When the liver is overwhelmed by too much fructose at one time, it converts and stores the excess fructose as fat. These fatty liver deposits are directly linked to what is possibly the leading cause of obesity, type 2 diabetes and heart disease.
How does HFCS affect us?
Metabolic syndrome is believed to result from continued accumulation of fat in the liver. It is a combination of factors (increased fat in the blood stream, higher bad cholesterol, lowered good cholesterol) that increase a person's risk of several serious health conditions.
In laboratory testing, rats fed 60-70 percent of their daily calories from fructose developed fatty liver deposits and metabolic syndrome within one week. When fed less, the symptoms lessened. To compare, most Americans consume 20 percent of their daily calories from HFCS.
The jury is still technically out on this HFCS research because human outcomes have yet to be proven definitively. Because of this, there is no consensus recommended daily intake and no limit on how much sugar people can pile into their bodies.
Products can continue to add HFCS without restriction until studies are done further—a serious concern for the public.
Cancerous effects?
For years, it has been known that conditions characterized by insulin resistance (like obesity, type 2 diabetes and, more recently, metabolic syndrome) are closely linked to cancer. Current research has shown that 80 percent of cancers thrive in a high-insulin environment.
Lewis Cantley, director of the Cancer Center at Beth Israel Deaconess Medical Center at Harvard Medical School, states that cancer cells are "driven by either mutations or environmental factors that work to enhance or mimic the effect of insulin on the incipient tumor cells."
Cancer cells use blood sugar as fuel, and insulin helps cancer cells retrieve and utilize that fuel. This process can actually help cancer cells multiply, which in turn, may cause tumors to grow in both size and malignancy.
Two of the most common types of cancer, breast and colon, are most sharply affected.
Excess sugar leads to excessive insulin production. Overproduction of insulin can result in diabetes, obesity and metabolic syndrome, which all increase risk of heart disease and cancer. Finally, cancer then uses the excess insulin to access the sugar needed to fuel its growth. Because of this, Cantley simply says, "Sugar scares me."
What you can do?
To learn more about how to counteract the effects of sugar, consult your nearest Maximized Living doctor. Be sure to ask about the upcoming "Health for the Holidays" workshop.
For additional information, contact:
Evette Rivera, Director of Marketing
Maximized Living, Inc.
1420 Celebration Blvd, Suite 200
Celebration, FL 34747
321-939-3044
erivera(at)maximizedliving(dot)com