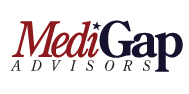 As a proportion of total expenses, Medicare beneficiaries spend twice as much on health care in comparison to the rest of us.
Fort Collins, CO (PRWEB) November 14, 2012
As a proportion of total expenses, Medicare beneficiaries spend twice as much on health care in comparison to the rest of us. With the price of health care soaring, gaps in Medicare coverage expose boomers to greater financial risk each year. For several years now, seniors have been paying for substantial amounts of health care. In 2007, the AARP Public Policy Institute found them paying for 51 percent of their health care in spite of Medicare coverage. Medigap Advisors wants seniors to understand six insights that can reduce their out-of-pocket costs for health care.
Tip #1: Pay minimal Part B premiums without reduced benefits. Medicare's Part A coverage, which largely handles hospital costs, is free for most people. Everyone has to pay Part B premiums to cover doctor services. While Part B enrollment is not required when first eligible, a late-enrollment penalty means higher than standard monthly premiums for the same benefits.
Tip #2: Use Medicare Advantage plans to limit annual expenses. The annual Part B deductible of $140 isn't too bad, but the Part A deductible is $1,156 and it's not per year. A beneficiary can meet that deductible and have Part A coverage begin only to be reset back to the beginning of the year in less than 12 months.
Once a beneficiary has not received hospital or skilled nursing facility services for 60 consecutive days, the Part A deductible must be met again before subsequent coverage will be available. Medicare does not limit the number of times a beneficiary may have to meet that deductible or the beneficiary's annual cost for health care. Medicare Advantage plans that limit annual out-of-pocket costs are available until December 7 in the annual enrollment period.
Tip #3: Medicare Advantage plans find doctors to accept their insurance on behalf of beneficiaries. Not all physicians accept new patients with Medicare. Rather than pay out-of-pocket in that situation, virtually all beneficiaries have access to Medicare Advantage plans that have set up networks of providers who accept their insurance.
Advantage plans are available in every state except Alaska, and at least one is offered in Washington, D.C. In February 2012, Health and Human Services reported that most counties averaged having about 26 different Advantage plans ─ 99.7 percent of beneficiaries had access to one.
Tip #4: Rethink Part D Prescription plans. Medicare Advantage plans also typically include prescription coverage, while providing Part A and B benefits along with additional coverage. Many include benefits for dental care, as well as auditory and vision care.
Tip #5: Take advantage of falling premiums on Advantage plans. In 2012, Advantage plan premiums actually decreased from 2011 rates. Health and Human Services reported the average 2012 Advantage plan premium was $31.54 per month.
Tip #6: Annual enrollment works for those with pre-existing conditions. Whether boomers sign up for Medicare Advantage plans when first eligible or years later, their application is guaranteed to be accepted regardless of any pre-existing health problem except end-stage renal disease (ESRD). (That's not true with Medigap insurance.)
There is a type of Advantage plan known as a Special Needs Plan for ESRD that accepts people with this condition and tailors coverage to fit their needs, but these plans are not universally available.
Medicare.gov estimates annual average out-of-pocket costs run from $6,800 for a healthy beneficiary to between $10,212 and $10,800 for a beneficiary who has had a heart attack. That's the segment where the highest out-of-pocket costs are seen. Boomers need to investigate all of their options to reduce the amount they pay for health care. Medigap Advisors offers complimentary assistance to research and compare the Medicare Advantage plans available during Medicare annual enrollment that ends December 7, 2012.
About Medigap Advisors:
As the nation's leading independent online expert on expanding Medicare, Medigap Advisors offers personal service to help Medicare beneficiaries strip the mystery from Medicare.
Along with beneficiaries, children of parents approaching retirement and other caregivers may participate in live Question and Answer Sessions during the How to Get the Most from Medicare teleseminar. Complementary registration is available at http://www.MedigapAdvisors.com/teleseminar.htm.
Medigap Advisors also provides confidential consultations to compare coverage options from different insurance companies by calling 1-866-323-1441 between 9 AM and 11 PM Eastern. In addition, powerful online tools to cut the cost of health care are available at http://www.MedigapAdvisors.com/member-benefits.htm.