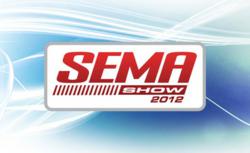 Weston, FL (PRWEB) November 14, 2012
Auto Parts Network (APN), the online auto parts superstore, attended the 2012 SEMA Show held annually at the Las Vegas Convention Center in Nevada; Oct 30 - Nov 2, 2012. The SEMA Show is a trade-only event and is not open to the general public. APN corporate officers were at hand to explore new possibilities for product offerings, participate in educational seminars, and attended special events and network with vendor relationships.
Corporate officers who attended included Charles Bonfiglio (CEO), Daniel Hofmann (CTO), and Paul Pirro (VP of Vendor Relations) who met with top auto brands that included Hotchkis Sport Suspension, Rugged Ridge, Tough Country, Extang Truck Accessories, Rampage, Volant Performance, Bushwacker, Hellwig, Granstelli, Hypertech, Lokar, Superchips, Holly, Mickey Thompson, BAK Tonneau Covers, T-Rex Grills and many others.
APN has already offered the largest selection of Auto Replacement Parts in its online catalog of brands, and now with the addition of the new Performance and Accessory brands; APN also now offers largest selection of Performance and Accessory products as well.
As the SEMA Show is the premier aftermarket tradeshow in the world, the APN team was exposed to the latest automotive accessories, advanced mobile technologies, new product demonstrations, research technological advancements and the most diverse vehicle styles and upgrades. Given the opportunity to learn more about the newest products and accessories in the industry, the team had a better idea of what they would like to potentially implement onto their own online store, which includes a range of improved auto parts and other vehicle related accessories.
In addition to finding new products to offer APN customers, representatives met with top automotive brands and manufacturer representatives to further develop strong relations to gain more buying power for franchisees and offer more competitive prices for customers. Auto Parts Network has been an authorized dealer for most major aftermarket brands and gained even more direct dealer brands authorization agreements at the SEMA Show to grow its product offerings.
About AUTO PARTS NETWORK®
Auto Parts Network® is an online auto parts superstore designed to be the world's most complete online shopping resource for automotive parts, products, accessories, and services. Supported by strong vendor relationships, and a vast network of nationwide distribution centers, APN™ strives to offer the largest selection of quality auto parts at the lowest factory direct prices.