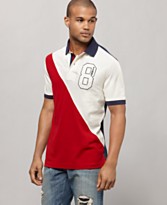 (PRWEB) November 12, 2012
Wholesale men's clothing retail selling strategies are discussed in a new article written by Donny Lowy, the CEO of Closeout Explosion, which runs an overstock website that supplies many closeout products, including wholesale men's apparel. The New York closeout company supplies merchandise to retailers, wholesalers, and online sellers throughout the United States, and in many other countries including Jamaica, Trinidad and Tobago, and Nigeria.
The recently published article by Donny Lowy offers strategies, tips, and ideas for resellers of men's clothes. Donny, who has personally gained experience in the retail, wholesale, and export field, has observed and learned many fashion marketing ideas which can be used to increase sales of apparel in the male dress category.
The strategies discussed in the article include:
-How To Sell More Wholesale Clothing From Your Store Or Website To Men By Understanding Their Needs
-The Importance Of Knowing If Your Customer Is Brand Or Price Oriented, And How To Sell To Each Type Of Customer
-Why You Should Have A Customer Database In The Male Fashion Business If You Want To Make It Big
-How To Easily Collect The Real Contact Information Of Prospective And Current Shoppers Of Your Apparel Store
-Why Email Addresses Are The Most Important Piece Of Information You Need To Obtain If You Want To Supercharge Your Sales
-How A Free Fashion Guide Can Do Wonders For Your Business In Terms Of Attracting Shoppers To Your Business
-How To Publish A Free Clothing Report Even If You Have No Time To Write A Single Page
-The Importance Of Targeting Your Marketing Message Based On The Buying Preferences Of Your Customers
-How Having A Genuine Competitive Shopping Advantage Can Catapult Your Retail Sales Even In A Competitive Marketplace
-How To Use Free Bonuses To Build Your Retail Business Rapidly
-A Very Easy And Low Cost Way To Attract Shoppers To Your Store
Closeout Explosion has a liquidation warehouse in Greenpoint, Brooklyn that carries designer name labels at below wholesale prices. Resellers can visit the warehouse to make their own product selection, or they can purchase merchandise online through the website. In addition to men's clothing, the New York showroom also carries dresses, suits for women, shoes for women, handbags, children's clothing. The apparel and footwear includes brand names such as Tahari, Jones New York, Kasper, Nine West, Le Suit, Calvin Klein, Anne Klein, Polo Ralph Lauren, Tommy Hilfiger, and Nike.