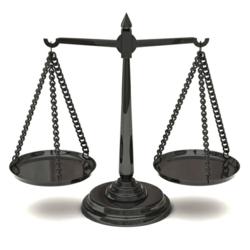 We're handling wrongful death claims, construction defect and construction related claims, workers' comp, product and premises liability, transportation law, and medical negligence.
Orlando, FL (PRWEB) November 13, 2012
Michael W LeRoy is pleased to announce that he recently celebrated five and a half years as the Founder and the Managing Partner of Fulmer LeRoy Albee Baumann, an Orlando, Florida-based law firm. LeRoy, together with his law partners, opened the firm on March 1, 2007.
On August 1, 2012, Michael W LeRoy celebrated five and a half years with Fulmer LeRoy Albee Baumann. "It's been quite the ride," he says, "and it's been great. I wouldn't trade the experience for anything."
The law firm has offices in Fort Lauderdale, Orlando, Jacksonville, and Tampa, Florida. "We've been so fortunate to have founded and successfully grown our firm," comments Michael W LeRoy. "We're even doing work outside of Florida, both in state and federal court."
"We're covering a lot of ground," says Michael W LeRoy. "We're handling wrongful death claims, construction defect and construction related claims, workers' comp, product and premises liability, transportation law, and medical negligence. We all seem to be in agreement that the more diverse our cases are, the more we enjoy the work."
"I'm looking forward to many more years with the firm," states Michael W LeRoy. "We've definitely hit a milestone, and we're not showing any signs of slowing down. As long as there is injustice in the state of Florida, our team will be there to combat it in the court room."