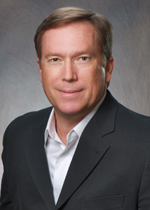 "We think of NetGain Technologies as our external IT department, but also as a member of our team and a key contributor to our success," said Eckert.
Louisville, KY. (PRWEB) November 15, 2012
Kentucky-based Laboratory Supply Company (Labsco) has selected NetGain Technologies for their managed IT services provider as they prepare for rapid growth after being acquired by Seattle venture capital group Frazier Healthcare.
Founded in 1972 and based in Louisville, Kentucky, Labsco is largest independent supplier of laboratory supplies to medical facilities in the United States. After being bought by a venture capital group, Labsco was charged to grow quickly. They needed to place primary focus on growth and operations, but lacked the necessary IT department and support.
"It was very difficult for us to get the data we needed to be able to manage our business, both in terms of our internal process and to provide value to our customers and suppliers", said Dan Eckert, President and COO.
Click here to see the full video with Dan Eckert.
Because of size and scale requirements, Labsco needed a technology ally with local presence and national capabilities.
"NetGain Technologies is a locally-based company, which was important to us. They also have a commitment to scale, so as we grow our company to expand services, they have the capabilities to grow with us," explained Eckert.
NetGain Technologies was able to architect a custom solution for Labsco to help their business leverage technology as it grows.
"After thorough discussions with both Labsco's executive team and middle management, we were able to mutually craft a solution that exactly met their needs," said Jeff Combs, senior business consultant for NetGain Technologies.
This includes monitoring and managing their network, as well as a robust solution to host, backup and protect their entire infrastructure. NetGain Technologies handles all technology issues, including Labsco's phones, call centers, printers and vendor management.
"We are literally Labsco's entire IT department. They engage with us as if we were on the payroll and had an office down the hall," said Combs.
This engagement is a key part of Labsco's current and future success as they grow.
"We think of NetGain Technologies as our external IT department, but also as a member of our team and a key contributor to our success," said Eckert.
###
About NetGain Technologies:
NetGain Technologies is a leading provider in the design, procurement, implementation and management of high-performance IT solutions. With services ranked among the best in the world by MSPmentor and CRN Tech Elite, a multi-state regional footprint and almost three decades of experience; we've helped over 1,000 unique clients thrive by leveraging best-in-class solutions from HP, Cisco, Microsoft, and VMware. Our highly qualified, experienced professionals strive to align technology with positive business outcomes. Learn more at http://www.netgainit.com.com.