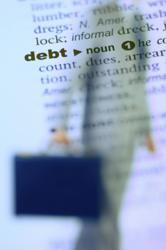 We Pride Ourselves on Assisting People while Staying Within their Budget
Citrus Heights, CA (PRWEB) November 14, 2012
The Law Offices of Gregory Smith at 123legalservices.com believe 2013 will be a different story for Sacramento bankruptcy filings. "Many consumers are living paycheck to paycheck and credit card debt is on the rise" stated Gregory J Smith. "President Bush signed the Bankruptcy Abuse Prevention and Consumer Protection Act of 2005 which mandated debtors are eligible to file bankruptcy every 8 years. The Act, which exceeds 500 pages in length made significant changes to the Bankruptcy Code and affects nearly every aspect of bankruptcy cases. In 2005, Sacramento bankruptcy filings were at an all time high. In October 2013, all these consumers struggling to make ends meet will be eligible to file a chapter 7 bankruptcy again," stated Gregory J Smith.
There are many factors in order to file bankruptcy protection provided by the federal bankruptcy laws. Gregory J. Smith at 123legalservices.com is a bankruptcy lawyer providing bankruptcy protection in Sacramento County, Placer County and surrounding areas. He is a local attorney who can provide bankruptcy solutions to help eliminate debt and give you a fresh start.
Even though the bankruptcy laws had a complete overhaul, it is not true that the bankruptcy changes are eliminating Chapter 7 relief for most people. The director of the American Bankruptcy Institute estimates that the new bankruptcy changes will adversely affect a mere 2-3% of all debtors. This means that up to 98% of all debtors attempting to file for Chapter 7 bankruptcy may be eligible to file under the new laws.
Let our team of professionals walk you through this process. Whether you're filing for bankruptcy protection or seeking a paralegal divorce, we can assist you during this stressful time. Our staff is friendly, knowledgeable and is sensitive to your needs during this stressful time in your life. Our team has over 50 years experience to guide you through this process. We are a referral type business and strive to provide excellent service while staying within your budget. We realize that without you the client, we would have to close our doors. We are here to help you and appreciate your business
Law Offices of Gregory J Smith
Sacramento: 916-971-3055
Roseville: 916-783-3114
123legalservices.com