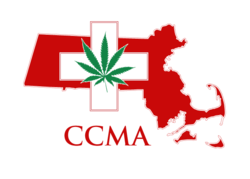 CCMA is a plethora of medicinal marijuana information
Boston, MA (PRWEB) November 14, 2012
People view Medical Marijuana as patients, prescriptions and dispensaries. The industry as a whole is much more diverse, offering up professional and retail market opportunities. Massachusetts for example will offer the caregiver as an option to patients. The Medicinal Marijuana caregiver option creates many micro businesses across the state as each grower is essentially their own business. These growers need professional services such as CPA's, Lawyers, growing suppliers and nonprofit based informational growing communities.
Ones such community is The Compassionate Caregivers of Massachusetts who pride themselves on being the first agency of its kind that focuses on patient confidentiality and state compliance with Medical Marijuana laws that allow qualifying patients to purchase medical marijuana at below market rates from qualified medicinal marijuana farmers within their network. CCMA has been implementing this model with great success in Maine, under Compassionate Caregivers of Maine
"Massachusetts patients who are too sick or cannot afford to travel to dispensaries can now have access to their medicine in the comfort and privacy of their own home." said Patrick Sullivan, President of the Compassionate Caregivers of Maine & Massachusetts. "Educating patients and caregivers on recently enacted legislation will play a vital role in assuring compliance with Massachusetts's new laws for the benefit of our members and all of Massachusetts's citizens."
What makes The Compassionate Caregivers of Massachusetts so unique and ground breaking is the community they create. You can create your own profile as a patient or a caregiver and join their interactive forums. These forums allow all members to speak to each other on private message as well as the open community forums. Patients and Caregivers can ask questions, post industry news, photos, and all around sharing of information. This community based sharing of knowledge, laws and tips worked so successfully in Maine that CCMA was created. Monthly meetings will be implemented so everyone that wants to participate can meet face to face, exchange knowledge, talk about the current issues as well as get to know everyone in the community whether they are patients or caregivers. Caregivers & patients are encouraged to sign up and login with the CCMA network and take part in a Social Media Network, not unlike Facebook, where they can create profiles, share growing tips, post photos and videos, start up discussions and post news. "This is a great networking and communication tool for novice and expert growers who can help support each other." said Patrick Sullivan CCMA President. "This online caregiver and patient community is a necessity for small-time growers given the State of Massachusetts centralized dispensary model."
The Compassionate Caregivers of Massachusetts is a non-profit agency with a vast network of fully qualified and State licensed Caregivers, and in addition, have a full scale website centered around helping Massachusetts patients in need locate physicians willing to write Certifications for their medical marijuana while providing ongoing education about the process. Visit the website at http://www.massmedmarijuana.com. This information is provided by the Compassionate Caregivers of Massachusetts, a Massachusetts based non-profit agency linking patients in need to safe and affordable access to medicinal marijuana.