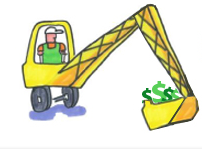 Construct-A-Lead's daily updates of commercial construction project leads are an ideal solution for those who want to put their product or service into commercial, government and religious structures.
Chicago, IL (PRWEB) November 14, 2012
Construct-A-Lead, the Construction Industry's most effective construction lead service, reported today that the following commercial construction projects are seeking the necessary approvals to proceed. The service features multi-family residential construction, hotel construction, office buildings, retail construction, medical construction, mixed use developments, school renovations and much more, including those hard-to-find private project leads, from planning stage through completion. This year, there have been over 11,000 new construction projects added to the database.
Businesses interested in establishing early relationships and providing services relative to these projects should visit construct-a-lead.com and reference the Project ID listed below to obtain direct contact information for each construction lead:
Iowa City, IA - University of Iowa. Construction of a new residence hall; Construction start: Q3, 2013, $53,000,000. Project ID: 1302103
Rochester, NY – The University of Rochester. Plans call for a new 18,900 square foot digital media studies audio and music engineering building. Construction start: Early-to-mid 2013, $12,800,000. Project ID: 1302102
New York, NY - Union Square Ambulatory Surgery Center. Plans call for a new ambulatory surgery center. Construction start: Early-to-mid 2013, $7,100,000. Project ID: 1302095
Unity, PA - Excela Health. New construction planned of an 114,000-square-foot outpatient medical facility on a 27-acre parcel, to consolidate all services. Construction start: Mid-to-late 2013, estimated, $40,000,000. Project ID: 1302019
Seattle, WA - 3062 SW Avalon. Plans call for the new construction of a multi-family complex with 7 stories, 107 units, and 80 parking spaces. Construction start: Q2, 2013, $26,000,000. Project ID: 1302011
Chicago, IL - Jane's Junior Markets. New construction of a 25,000-square-foot discount grocery store to include interior build outs. Construction start: 2013, $10,000,000 Project ID: 1301975
Baton Rouge, LA - Lee High School. Plans call for the new construction of a replacement high school to accommodate 1,200 students. Construction start: Fall, 2013, $58,500,000. Project ID: 1301841
Riverside, CA - Renaissance Block. New construction planned for Riverside Community College, to include a 34,700-square-foot arts school, culinary academy and district offices. On the west side of the arts school, a parking structure is planned for an estimated 250 cars. Construction start: Early-to-mid 2014, $80,000,000. Project ID: 1301585
Austin, TX – Hotel ZaZa. Plans call for the new construction of a 160 room boutique hotel with 215 luxury apartments above. Construction start: Mid- 2013, $75,000,000. Project ID: 1301584
Venice, CA - Venice Garden Lofts. Construction of a new 12 unit town-home complex to include affordable and market rate housing. The project proposes 16,927 square feet of floor space, on a former church lot. Construction start: Early-to-mid 2013, $6,300,000. Project ID: 1301317
Construct-A-Lead.com is an online construction projects database, helping contractors, service providers, manufacturers, distributors, suppliers and businesses in related industries gain information on all large scale commercial construction projects. Construct-A-Lead's daily updates of commercial construction project leads are an ideal solution for those who want to put their product or service into commercial, government and religious structures. To access 1000s of projects immediately, visit Construct-A-Lead online or call 855-874-1491