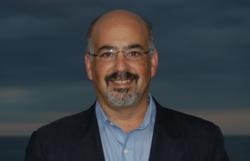 There's a lot of talk today about omni-channel, but a series of underlying factors are driving this experiential change for consumers.
New York, NY and Colombo, Sri Lanka (PRWEB) November 12, 2012
TradeCard, Inc., the supply chain collaboration and global trade platform used by more than 10,000 retailers, brands, manufacturers and service providers, announced today that Founder & Chairman Kurt Cavano will be a headline speaker at the Sri Lanka Design Festival (SLDF) being held in Colombo November 15-18, 2012. Cavano will discuss emerging global retail and consumer trends and supply chain strategies being deployed to meet changing consumer expectations.
"A new wave of retail consumer trends is beginning to 'wag the tail' of the supply chain," said Cavano. "There's a lot of talk today about omni-channel, but a series of underlying factors are driving this experiential change for consumers. As a result, retailers and brands have to reformulate their supply chain strategies to match this paradigm shift in consumer demand."
"TradeCard is a very active supporter of the Sri Lankan Apparel Industry," said Linda Speldewinde, Founder of Sri Lanka Design Festival. "With SLDF, TradeCard has maintained a close relationship with Lankan apparel makers, especially those who pioneer in green and ethical initiatives and those keen to involve with new technology. We're glad to have TradeCard on board and we are thankful for the continuous support."
For more information on the Sri Lanka Design Festival or to register, go to: http://www.srilankadesignfestival.com/kurt-kavano-to-speak-on-global-retail-trends-strategies-at-sldfs-south-asian-apparel-leadership-forum/
About TradeCard, Inc.
Since 1999, TradeCard, Inc. has transformed global supply chain collaboration by boosting visibility, cash flow and margins for over 10,000 brands, retailers, suppliers and service providers operating in 78 countries. TradeCard delivers a cloud-based network that enables complex, multi-enterprise sourcing transactions across multiple layers of the supply chain. More than 45,000 individual users leverage the TradeCard Platform to streamline transaction flows, from purchase order through production tracking, shipment and payment. Embedded financial services throughout the supply network reduce capital costs and minimize risk. Multi-enterprise collaboration on the platform delivers visibility into the movement of goods, from raw materials to the store shelf. TradeCard's on-the-ground trade experts around the world allow entire supply networks to rapidly join and drive value through the platform.
The world's leading retailers and brands, including Levi Strauss & Co., Columbia Sportswear, Guess and Rite Aid, leverage the TradeCard Platform and its member network for sourcing and global trade. TradeCard, Inc. is headquartered in New York City, with offices in San Francisco, Amsterdam, Hong Kong, Shenzhen, Shanghai, Taipei, Seoul, Colombo and Ho Chi Minh City. TradeCard is located online at http://www.tradecard.com.
# # #