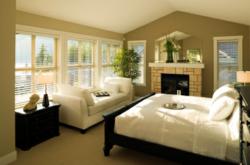 All mattresses in the The Futon Shop organic line are pesticide free and any mattress can be made custom
(PRWEB) November 13, 2012
Thanksgiving is just around the corner and the to do list can be overwhelming. From cleaning the house, grocery shopping, buying decorations, and one of the biggest challenges of the holiday season the dreaded over night guests. Which leads to questions of where to find room for a guest bed in a small home or apartment? Should one get a bed, futon, or pull out bed? And finally, what design do you want to showcase for your home and guests, an even bigger problem when trying to incorporate a green or organic design.
From organic food movements growing in California to green communities building around the world, The Futon Shop believes the home is where families have been inspired to create a non toxic environment for health and as a statement for lifestyle. The Futon Shop leads the organic trend for designing the green home with their premium organic futon mattresses, chemical free decorative covers, natural bed frames, and environmental friendly bedding. Organic meets functional design is The Futon Shop's motto for the new modern guest room.
There are two simple organic options to creating a new green guestroom:
1) A traditional futon that acts like a couch during the day and a bed during the night.
A Futon is comprised of a frame, mattress, and cover. All three can be organic with no chemicals. The Futon Shop offers over 33 organic mattresses with a variety of combinations of organic ingredients. Such as: organic cotton, virgin wool, soy memory foam, chemical free latex, soy foam, or pocket coil springs that are made from recycled steel. All futon frames are eco-friendly and are certified as renewable harvested hardwood or plantation wood. Wood options come in a variety of finishes and arm styles can be modern, craftsmanship, mission, or asian. There is also a wide variety of green and organic fabrics to choose from as a cover option for your futon mattress. The last part of this selection of traditional futons are the added touches. Piping around the futon mattress creates a more finished look. There are also many sizes of cushion pillows that make sitting and sleeping just a little more cozier.
2) The Platform bed.
The Platform Bed is also comprised of a frame, mattress, and cover. Here you have the same great choice of mattresses and covers but instead of a futon frame you can have a traditional bed frame. There are many options in the natural platform bed frame category. All the frames are manufactured from solid wood made in America. These frames are built for comfort and style, which eliminate the need for costly and bulky box springs. These natural bed frames are made chemical free from solid American wood unfinished or with a flaxseed oil rub. All natural bed frames are available in all sizes and colors in stock.
This coming holiday season make sure your family is comfy and especially healthy, with organic space saving furniture from The Futon Shop. All mattresses in the The Futon Shop organic line are pesticide free and any mattress can be made custom. When sleeping on an organic mattress made by The Futon Shop, one does not need to compromise comfort and is guaranteed a good night's rest.
The Futon Shop is a vertically integrated retailer that manufacturers over 33 organic and green mattresses from start to finish. The company dates back to 1976 led by Suzanne Diamond and her team of specialists dedicated to producing eco friendly furniture and bedding. Their mission is to produce the best eco-friendly/chemical-free Organic and Natural futons, organic mattresses, futon covers for sofa beds, futon frames, and platform bed frames that promote better healthy living and a good night's sleep for all.