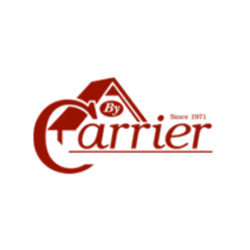 Hartford, CT (PRWEB) November 13, 2012
Situated at the foot of the Berkshires and bordering the Farmington River, Burlington is home to By Carrier's Premiere New Home Award Winning Community named Washington Farms. Burlington is a scenic hill town, rural in nature, located 20 miles (32 km) west of Hartford. Incorporated in 1806, General George Washington himself is known to have passed through this area on several occasions. George Washington Turnpike is named in honor of the route he traveled through the parish.
The population is approximately 9,000 and occupies roughly 30 square acres of rich resources. Burlington is home to the State of Connecticut Fish Hatchery and the Nepaug Reservoir. Almost half of the land in the town is owned by three public water supply companies and the State of Connecticut. Today, Burlington provides a link with the nation's historic past as well as a vision of its future. It is conveniently located about 30 minutes from Bradley International Airport and Hartford Cultural Activities and enjoys abundant wooded trails and numerous outdoor activities that are perfect for active adult communities.
By Carrier is Connecticut's leading custom home builder and has won numerous awards for their communities in places such as Chimney Hill of Farmington and Timber Brook of Farmington and over thirty-one home builder awards over the past several years. With over 40 years experience designing and building custom homes in Connecticut, By Carrier has the skill and craftsmanship to plan your new Burlington home surrounded by a lush wooded backdrop of Autumn color.
By forging long-lasting relationships with the clients they work with, By Carrier is able to plan and design custom homes that reflect the unique character of the homeowner. When By Carrier says custom homes they mean it. Unlike other home builders who stick to standard floor plans, the builders at By Carrier design every home for the individual owner and form a partnership with the buyer, designer and architect to create a symbiotic relationship that will result in a home that is truly custom. From extensive trim detail and arched entryways with decorative columns to hardwood flooring and custom crafted cabinetry, By Carrier works tirelessly to create a home you will instantly fall in love with.
In addition to building homes that are luxurious, By Carrier also aims to make their custom homes energy efficient and include energy smart designs and appliances that help in lowering energy costs and protecting the environment. In 2012 By Carrier was honored for Best Spec Home $750,000 - $1 million and Best New Economy Home for 1 Kings Grant in Burlington, the Best 55+ Home 2,000-3,000 SF for 1 Hearthstone Lane at Chimney Hill Estates and for Best Promotional Event for a Community for the Washington Farms Grand Opening. These awards add to the many accolades By Carrier has won over the years for their dedicated craftsmanship, attention to detail, expert construction and custom designs.
Contact By Carrier by accessing http://washingtonfarmshomes.com today to start planning your new custom home in Burlington that will encompass your lifest