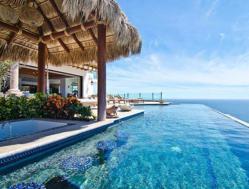 "I assure you, we haven't even scratched the surface yet of all we have planned," said CEO Ketan Thakker. "Stay tuned for more."
Chicago, IL (PRWEB) November 14, 2012
Online Vacation Rental Marketer HomesRetreat formally announced today it has changed its name to TripRental and re-energized its website for travelers, the first of many new developments the company is planning to roll out in Q4 of 2012.
For over a year now this relative newcomer to the vacation rental market has been steadily building its listings among professional property managers in travel hotspots throughout the world. At the same time, the company's tech team has been hard at work to develop software that will improve and standardize the listing and reservation process in what is currently a very fragmented market. The re-energized site offers a more user-friendly experience for travelers wishing to search for and book their vacation properties.
"We've been busy working to holistically improve the vacation rental process from all sides by developing a better, more intuitive website," said Ketan Thakker, CEO and President of the company. "This is only the first stage of what we are planning to roll out. In the next few months we'll be launching new features to keep the site fresh, unique, and more helpful to travelers and property managers alike."
Thakker is no stranger to the online real estate rental market. The company's president spent six years as CFO for Apartments.com, a Classified Ventures Company. Classified Ventures owns and operates Apartments.com, Homefinder.com and Cars.com, among others. Seeing gaps in the rental market, Ketan enlisted the help of his tech savvy cousin and now partner, Mitul Thakkar, who had previously developed software for Yahoo and Amex, to address those needs. The resulting partnership has paid off.
TripRental.com, the company's umbrella site, will be introducing a host of new features to improve the online vacation planning experience for travelers over the next few months. But first, the group has focused its attention on streamlining the listing process and refreshing its brand strategy to alert the vacation planning industry that more innovative ideas are on the way. The company's new tag line, Vacations with a Twist of Home, buoyed by the presence of a giant lemon twist on top of a chimney, is designed to evoke thoughts of sipping cocktails on the veranda of a vacation villa. The look and the technology should prove refreshing to travelers and property managers looking for a new take on this growing market. "That's what we're going for," said Thakker. "I assure you, we haven't even scratched the surface yet of all we have planned. Stay tuned for more."
TripRental.com is an online listing service for professionally managed vacation home rentals around the globe. The Chicago-based company originated under the name HomesRetreat in 2011 and has been growing steadily ever since.
For more information visit: TripRental.com or contact Marketing Director Suzie Galler at 312.957.4162. Email inquiries should be sent to info(at)TripRental(dot)com.