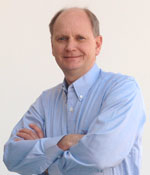 "A family trust needs to be well written and carefully structured, taking into account the person's needs."
Siesta Key, FL (PRWEB) November 12, 2012
Most folks have heard about a family trust, but they don't know much about them. The sad thing is that people avoid doing things they don't know much about. This leaves many Americans unprepared in their estate planning, because they don't have a family trust in place. Estate planning attorney Lee Phillips recognized this problem and has written an article to help the education process.
Phillips observes that, "Once a family trust is in place it will keep the estate private and prevent probate as long as it is properly written and funded. This will save the family both time and money. However a family trust needs to be well written and carefully structured by taking into account the person's needs. When this is done the heirs should be able to easily manage the decedent's affairs without lawyer or court involvement. It is also a living document that can be used for tax planning and asset protection purposes. It is not the end all of asset protection. Additional work needs to be done in addition to just using a trust, but in the end the trust can be a very effective tool. "
Mr. Phillips has written this article to help people understand some important considerations of a family trust. Mr. Phillips is an attorney who serves as a counselor to the Supreme Court of the United States. He finds fulfillment in helping other people apply the law, not only to provide asset protection and estate planning, but to use it to structure businesses and save taxes. He is the author of 11 books,along with his latest book Guaranteed Millionaire. He has written hundreds of articles for professional people assisting them in finding various strategies to use the law to protect their property, save taxes and make additional money.
LegaLees is a legal self-help publishing company that was founded in 1982. It produces products designed to help people understand the law and how to better structure their personal and business affairs to protect assets and prevent legal disasters that can strike anyone at any time.