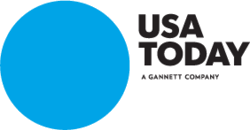 It has been a real revelation, finding a granular level of data that we never had before.
Reston, VA (PRWEB) November 13, 2012
App47, a Northern Virginia-based provider of advanced enterprise mobile application management services, today announces marquee client USA TODAY as the latest beneficiary of its solution platform. The widely recognized Gannett-owned news organization is one of the world's most visible media entities, and is at the forefront of taking traditional print media to digital-mobile delivery. With mobile applications being the means to that migration, USA TODAY leadership has recognized the imperative of effective management of the entire enterprise mobile application lifecycle.
"Mobility is seen as essential to our success," said Tim Carlson, director of product development and operations at USA TODAY. "With the last year, we've seen mobile views surpass web page views. Realizing that this is how information consumers will increasingly access our content, we knew we needed to bring it in, own it and control it."
According to Carlson, the App47 platform has given his team the ability to scrutinize user engagement at micro-interaction levels, such as how users swipe through an article, if they are hitting the offline download button, whether or not users are sharing content, etc. The team can log a range of events, chronicle them for observation, and evaluate the information to generate ultra-informative metrics that illuminate the real value of user behavior.
"It has been a real revelation," Carlson added, "finding a granular level of data that we never had before. It's allowing us to see across devices, operating systems, and networks. We know how much time users are spending in the app, where they are spending it, and how they are interacting with content. That, in turn, lets us know where to best place ads, and how to weigh any premium we might put on that ad. It could be based on time of day, or after a particular user action, any number of variables."
An additional advantage has been the use of App47's customizable enterprise app store, which has facilitated internal application development, and made it much easier to distribute iterations of mobile apps among the internal development team. This has helped accelerate development, which, thanks to greater speed-to-market, translates into improved ROI.
"App47 even allowed us to prioritize the developmental effort of our apps," said Carlson. "We had people clamoring for certain features, but when we saw that only a small percentage of users might actually use it, we could make informed decisions about scaling back effort and concentrating on critical functionality. That got our apps in to user hands much faster, and with more reliable performance."
App47 CEO Chris Schroeder shared Carlson's excitement with respect to the positive impact of App47 technology on USA TODAY's mobile presence. "Tim made it very clear that the USA TODAY mobile presence -- a cornerstone of how they delivered news, interacted with subscribers, and ensured optimal user experience -- depended heavily on the performance of their mobile apps," said Schroeder, who added that App47's data private solution allows USA TODAY to maintain it's privacy policy with users. Schroeder concluded by reiterating his company's commitment to being the mobility partner that has helped give USA TODAY complete control over their mobile app lifecycle, from development and deployment to management and performance analysis.
App47 specializes in the enterprise mobile application management (MAM) lifecycle, from deployment, through management, to performance analytics and ROI while ensuring enterprise and user data privacy, and optimized mobile user experience. App47 offers a free trial version of its MAM solution, and allows users to automate mobile application deployment by creating their own self-service enterprise app store. To learn more, visit http://www.app47.com.