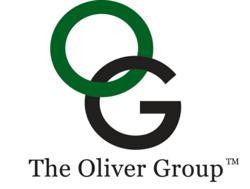 "The addition of Ken only solidifies The Oliver Group's position as the industry leader in Data Acquisition, Forensic Analysis, Remote and Supervisory Collections." – Dean M. Felicetti, Partner, Licensed Private Investigator
PAWCATUCK, CT / LONDON, UK (PRWEB) November 13, 2012
The Oliver Group, an internationally recognized leader in global forensic data acquisition, media restoration, conversion and early stage electronic discovery services, announces the addition of Kenneth Oliver as Partner and Vice President of Data Acquisition and Forensics.
As a senior technology professional, Ken brings over 15 years of electronic discovery and technical expertise to The Oliver Group, with an extensive background in litigation support, data forensics and enterprise systems. Ken joined The Oliver Group in 2011.
Over the past several years, Ken has managed forensic, global data acquisition and collection engagements for some of the largest and most highly publicized litigation cases in the world, including the management of expert teams on some of the largest international FCPA matters. Ken's extensive experience also includes successfully managing numerous, large scale, complex and globally diverse forensic data projects in over 40 countries. His understanding of cultural differences in forensic data acquisition enables him to have a fundamental advantage in major global projects. In addition to his impressive project management expertise, Ken is also skilled in on-site and supervisory collections, tape restoration and disc imaging. "The addition of Ken only solidifies The Oliver Group's position as the industry leader in Data Acquisition, Forensic Analysis, Remote and Supervisory Collections." – Dean M. Felicetti, Partner, Licensed Private Investigator.
About The Oliver Group
The Oliver Group is an independently owned, internationally recognized leader in electronic discovery and compliance related services. TOG provides expert services in data acquisition, forensic analysis, media/tape restoration, and electronic discovery consulting and processing. Our consultative approach, flexible solutions, expert personnel, and defensible processes have led to our clients turning to us for highly complex, large volume and company critical matters. We provide our services on a global basis from our US headquarters in Connecticut and our European Union office in London. Our services provide unique value across segments and are packaged for corporations, law firms, and our channel partner network. For more than a decade, The Oliver Group has effectively managed some of the most significant litigation and compliance matters around the world.