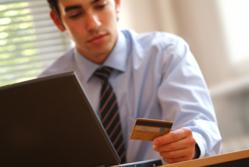 Expanding holiday fundraising events for this holiday season is top priority!
Minneapolis, MN (PRWEB) November 14, 2012
Moving in through November means just a couple of short weeks before Thanksgiving, which marks the beginning of the holiday season, and expanding fundraising events for the season is top priority! WeRaiseIt wants to help make sure you spend as much time as possible with the family, by making fundraising efforts faster and easier than ever.
Whether it's cooking the Thanksgiving Day turkey, chopping down the Christmas tree, or decorating the house; expanding fundraising is the last thing on everyone's mind. Event Payment Services provides event coordinators for live auction events, so you can stay at home and frost that last batch of Christmas cookies, instead.
Or, host an online auction through our web portal—just in time for Christmas shopping! You'll have the ability to auction everything from hot chocolate gift baskets to Santa slippers, all to raise money for your organization. By utilizing WeRaiseIt's customizable templates, you'll also have the option of adding Christmas colors to help put buyers in the holiday-shopping mood!
Stay out of the cold this winter by utilizing WeRaiseIt's options for advanced event reservations, event ticket purchases, creating and selling of raffle tickets, and creating and printing of thank you letters, all through its online web portal.
About Event Payment Services: Event Payment Services was created by BancCard Financial Services, Inc. (BFSI) to specialize in the fundraising needs of nonprofit organizations. ePSPay ™ and WeRaiseIt are brands of Event Payment Services. Since 1997, BFSI has provided credit and debit card processing, check verification, check conversion/imaging, gift and loyalty card services, and merchant processing terminals. BFSI provides these services through its terminals and web-based software. EPS was created in 2006 to focus on the fundraising needs of nonprofit organizations. BFSI, through ePSPay ™ and WeRaiseIt brands, is an innovator in fundraising tools for the nonprofit world. BFSI, EPS and WeRaiseIt can be found on the web at http://www.eventpaymentservices.com, http://www.weraiseit.com.
###