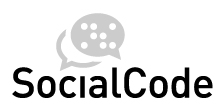 New York, NY (PRWEB) November 13, 2012
WHAT: As part of the Oracle Social Media Summit, Chris Poirier, Lead Research Engineer at SocialCode, will participate in the panel discussion: Maximizing Your Facebook Toolset – a session that will focus on the varied range of Facebook tools available to community managers on a daily basis. From this panel, attendees will learn how to maximize the impact of content strategy through Promoted Posts, Post Targeting and social ad best practices including: most effective post length, post time, call-to-action copy and more.
Additional panel members will include: Brittany Mullen, Social Partnerships Senior Analyst, Oracle; Tara Richards, Premier Social Partnerships Consultant, Oracle; CMY Finalist Carly Severn, Digital Engagement Associate, San Francisco Ballet.
The Oracle Social Media Summit is organized to gather top brand marketers, agency executives, and social development leaders for networking and sharing of best practices for social media innovation.
WHEN: Thursday November 15, 2012 at 2:10 pm
WHERE: The Wynn Las Vegas; 3131 Las Vegas Blvd. South; Las Vegas, NV 89109
WHO: Chris Poirier, Lead Research Engineer, SocialCode
About SocialCode
SocialCode is the leading social marketing solutions partner dedicated to driving cross-platform social ROI. Our capabilities are rooted in the advanced research of SocialCode Labs, empowering advertisers with unmatched campaign performance and community insight. Fueled by proprietary technology, SocialCode grows qualified communities, engages those audiences and activates them as customers and brand evangelists —for 30% of the top national advertisers. SocialCode is a subsidiary of The Washington Post Company.