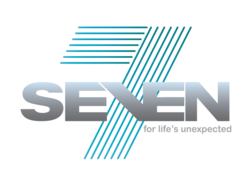 Boca Raton, Florida (PRWEB) November 13, 2012
ING Financial Partners in Boca Raton, Florida launches Seven, for life's unexpected as a group benefit plan option for its financial advisors, and will advocate Seven to their individual and business clients.
ING's financial professionals help their clients make the financial decisions needed for today and for the future. The Protection Group Association Co. developed Seven to protect people for life's unexpected. "With our mutual commitment to helping people prepare for tomorrow today, having ING Financial Partners endorse Seven is truly a demonstration of the importance and value of these benefits" said Anthony Arena, President of The Protection Group Association.
Seven is a national group benefit plan that includes all of the following benefits:

Automobile Deductible Reimbursement
Key/ Key Fob Replacement
Roadside assistance
Personalized Digital Health Profile
Travel Protection Coverage
RX Savings Plan
Prepaid Legal / Identity Theft
In today's economy, SEVEN – offering consumer savings on future out-of-pocket expenses – is rapidly gaining momentum.