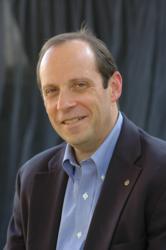 New York, New York (PRWEB) November 13, 2012
Eugene Carr, founder and CEO of Patron Technology, announced today that Robert B. Friend has joined the company as its Vice President of Business Development and Strategy. His role will be to develop new business opportunities for the company's PatronManager CRM system, an integrated ticketing, marketing, and development platform built in partnership with salesforce.com.
With over thirty years of professional leadership in the non-profit and commercial performing arts, sports, and technology industries, Mr. Friend brings a successful track record of strategic and financial business operations with significant expertise in sales, fundraising, marketing, and technology systems. Mr. Friend has been a lead player in the entertainment technology marketplace since 1988 where he served in the capacity of Vice President of Sales and Marketing for Hill Arts & Entertainment Systems (before it was acquired by Tickets.com) working on both the ArtSoft and SportSoft software solutions, and most recently, with Choice Ticketing Systems.
"Our industry is actively engaged in a convergence of new technologies to aggregate and better manage the massive amounts of customer data generated by non-profit and commercial entertainment operations," states Friend. "With the marked impact of cloud computing and the demand for integrated CRM-based sales, marketing, and development solutions, the ability to leverage information to enhance relationships, build efficiencies, and increase return on investment is now possible in ways never before imagined. Patron Technology is leading the way, playing a transformative role in the industry with its PatronManager CRM solution. I am truly excited to be joining such a dynamic and forward-thinking team, whose goal is to affordably deliver innovative cloud solutions to all ends of the live entertainment community."
"We are thrilled that Robert Friend is joining our team, both for his decades of experience in our field, and because, like Patron Technology, he is dedicated to education, learning, and helping to develop the next generation of arts and ticketing executives," said Mr. Carr. "He will be a valuable asset in extending the reach of PatronManager CRM into new industries and vertical markets."
Robert Friend began his tenure at Patron Technology effective November 10, 2012 and will be based in both Connecticut and New York.
*****
ABOUT PATRON TECHNOLOGY: Patron Technology strives to revolutionize the arts industry by offering world-class customer relationship management (CRM) and e-mail marketing technology. Founded in 2001 by Eugene Carr, the New York City-based company is the leader in e-marketing technology and its PatronMail e-mail service is used by arts and cultural clients in all 50 states and eight countries overseas. Its PatronManager CRM system, launched in 2010, was developed in partnership with salesforce.com and the Salesforce Foundation and has more than 300 clients. PatronManager is a 100% cloud-based system that integrates box office ticketing, development, marketing, and staff collaboration, enabling organizations to put all their vital customer information in one place, accessible by the entire staff. With PatronManager CRM, organizations can sell more tickets, target their marketing and fundraising efforts more effectively, provide better customer service at the box office and beyond, and make their organization more efficient. Patron Technology is dedicated to educating the non-profit community about e-marketing. In the spring of 2011, Eugene Carr (CEO) and Michelle Paul (Product Manager) co-authored and published the book Breaking the Fifth Wall: Rethinking Arts Marketing for the 21st Century. In addition, the company presents a regular schedule of live e-marketing seminars across the country, monthly e-mail newsletters, blogs, and live educational webinars.
ABOUT ROBERT B. FRIEND: Robert Friend has extensive experience in strategic and financial business operations with significant expertise in fundraising, marketing, sales, and technology. He has over thirty years of professional leadership in the non-profit and commercial performing arts, sports, and arts technology industries and has worked with and consulted for entertainment organizations throughout North America, assisting them in strengthening their financial base through enhanced audience development, marketing, fundraising, and technology-based services and initiatives.
As global head of business development and strategy for Patron Technology, Robert will be responsible for developing and implementing market strategies that drive sales, market intelligence, and revenue growth in support of the PatronManager CRM software solution. Additionally, he will play a major role in the company's growth and transformation objectives. Mr. Friend is an Adjunct Lecturer for both the Brooklyn College Graduate Training Program in Performing Arts Management and the graduate program at the University of North Carolina School of the Arts where he teaches the course Advanced Marketing Strategies for the Performing Arts. He has served as Executive Director for the Mohegan Wolves of the Arenafootball2 League, as Executive Director of Young Audiences of Connecticut, as Director of Institutional Advancement for the Garde Arts Center in New London, Connecticut, as the Director of Marketing and Operations for the California-based Tony Award-winning La Jolla Playhouse, and as Associate Director of Marketing for Connecticut's Tony Award-winning Long Wharf Theatre.
Mr. Friend is a graduate of Emerson College in Boston, Massachusetts where he serves as a member of the Emerson College Board of Trustees. He also serves on the Board of Directors for the League of Historic American Theatres. He resides in Madison, Connecticut with his wife Maribel and their three children – Alyssa (14), Brianna (13) and Teddy (11).
ABOUT EUGENE CARR: Eugene Carr is the CEO and founder of Patron Technology, LLC, a New York City-based company and Salesforce Channel Partner. In 1994, he pioneered online event ticketing for the arts when he founded CultureFinder.com. In 2001, he launched Patron Technology's first flagship product, PatronMail, and in 2010, he launched PatronManager CRM, Patron Technology's newest flagship product. Mr. Carr writes the popular blog Wired for Culture and his latest book, Breaking the Fifth Wall: Rethinking Arts Marketing for the 21st Century, was published in April 2011.